Category Archives: Hiking
Stories and pictures from my many dayhiking adventures, from family- and beginner-friendly trails to serious ultra-hiking.
June 29, 2015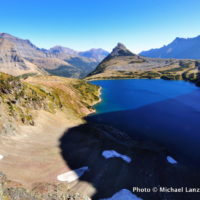 By Michael Lanza
Like anyone who runs a blog and website, I keep track of which stories generate the most interest among my readers—including which destinations and outdoor adventures they most want to read about. And I realize that you, my readers, may be curious to know what other visitors to The Big Outside are reading. Using my blog's current analytics data, I produced this top 10 list of the most-read stories about trips I've taken, with a link to each full story at The Big Outside.
I have to say, it's a pretty darn good list of adventure trips. Read on and see for yourself.
← Older posts