Category Archives: Paddling
Stories, photos, and videos from my kayaking, canoeing, and rafting adventures in the U.S. and around the world.
May 28, 2014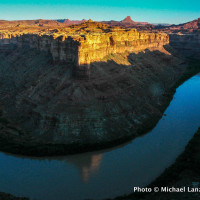 By Michael Lanza
What national park adventure should we take with our kids? That's a question I get frequently from parents. It's a tough one to answer, given all the great choices. But my advice always focuses on the ages of kids, because that's how I've always thought about picking the right trips for my kids. I ask myself: What's the most fun, safe adventure we can take them on at their ages?
I've compiled below my top five recommendations for absolute, must-do national park trips for families (with links to my story about each for more info and photos), arranged in order from the easiest, for younger kids, to the most challenging, for older, more-experienced kids. Continue reading →
← Older posts