Category Archives: Trail Running
Stories and photos from my favorite trail-running adventures, from beginner-friendly paths to ultra-distance outings.
March 4, 2014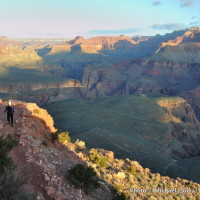 Hi Michael!
Jerry and I and the boys are meeting my parents in the Grand Canyon for the first couple days of our spring break. Jerry and I want to do a big dayhike. We have already done rim-to-rim-to-rim and all varieties associated with those three trails.
So, we're considering doing the South Kaibab to Grandview Trail (via the Tonto Trail) or vice versa. Thoughts? It would be a long day trip. Curious which direction we should do it and what else must we know? Continue reading →
← Older posts