Tag Archives: Sawtooth Mountains
May 1, 2013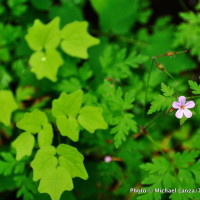 Seeing wildflowers blooming in the backcountry always brings a smile. They enliven a landscape. Blooming only briefly, they signal our serendipitous timing. And beautiful wildflowers sure can make a photograph pop.
I've assembled this slideshow of my favorite wildflower photos, from places like Mt. Rainier, the Tetons, Glacier, Zion, the North Cascades, Joshua Tree, Alaska's Glacier Bay, the Olympic Mountains, Oregon's Eagle Cap Wilderness, New Hampshire's Presidential Range and Carter Range, and Idaho's Sawtooths, Smoky Mountains, City of Rocks National Reserve and Castle Rocks State Park. I've included photos from as far off as Norway's Jotunheimen National Park and as close to my home as the Boise Foothills. The lead photo above shows Herb Robert on the Oregon side of the Columbia Gorge; other photos in this gallery are from Dog Mountain on the Washington side of the gorge, which puts on one of the best wildflower displays you'll see anywhere every May and June. Continue reading →
February 18, 2013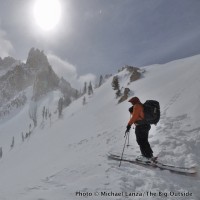 At a pass just below 9,400 feet on the north side of 10,229-foot Mt. Heyburn, in Idaho's Sawtooth Mountains, the wind that has been steadily turning the dial upward for the past hour reaches full volume. Another snow squall bursts upon us, spraying white bullets sideways and dropping a veil over the rocky, snow-spattered, serrated ridge just overhead.
Six of us have labored 2,000 feet uphill on skis this morning in search of a doorway into a secluded mountain paradise of sorts, a high basin known in some circles as the Monolith Valley, though not marked as such on any map. A slender gash between Heyburn and another 10,000-footer, Braxon Peak (which I've stood atop in summer), the Monolith exists in the topographical shadows, easily overlooked. Most of our group have only seen tantalizing photos that revealed legions of rock spires towering above untracked snow. The images inspired visions of marking up deep powder on slopes rarely inscribed by skiers—like Zorro, but leaving many "S" signatures instead of a "Z." Continue reading →
January 16, 2013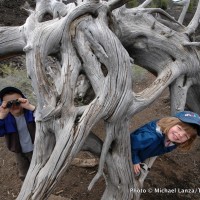 As we neared Gunsight Pass in Glacier National Park, on the middle day of a three-day family backpacking trip, a man and woman in their fifties stopped to talk with us. They sized up our kids and smiled; Nate was nine and Alex was seven. "We're impressed!" they told us. "We never had any luck trying to get our kids to backpack when they were young." We chatted a bit and then headed off in opposite directions on the trail.
After they were out of earshot, Alex turned to me, wanting to clarify a point: "You didn't get us to do this," she told me. "We wanted to do it." Her words, of course, warmed my heart. But her comment also spotlighted the biggest lesson for parents hoping to raise their kids to love the outdoors: Create experiences that make them eager to go out again the next time. Continue reading →