Tag Archives: Ten Thousand Islands
May 9, 2013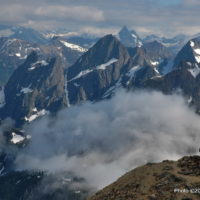 By Michael Lanza
An unforgettable campsite can define a backcountry trip. Sometimes that perfect spot where you spent a night forges the memory that remains the most vivid long after you've gone home. A photo of that camp can send recollections of the entire adventure rushing back to you.
I've been fortunate enough to have enjoyed many, many great backcountry campsites over the past couple decades of backpacking and trekking all over the U.S. and the world. I've boiled the list of my favorite spots down to 25. Continue reading →
December 19, 2012
By Michael Lanza
At this time of year, I start pulling out maps and guidebooks and poring over my lengthy—and always growing—list of outdoor trips I want to take. (My document slugged "Trip Ideas" is now 11,855 words long.) There are two reasons: First, to make those big dream trips happen, you have to think, plan, and dream months in advance. Plus, the planning is almost as much fun as taking the trip.
Here are my 10 favorite family adventures at The Big Outside (another list that will keep growing and evolving), to help give you some ideas and inspiration for 2013. Continue reading →
October 26, 2012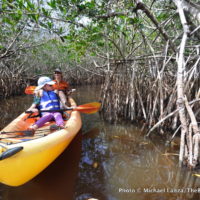 By Michael Lanza
Under a hot February sun and cloudless sky, we launch our kayaks from a tiny spot of sandy beach into the perfectly still, dark-chocolate waters of the East River in South Florida's Fakahatchee Strand Preserve State Park. Within minutes, flocks of snowy egrets fly in close formation overhead. White ibises, black anhingas, tri-colored herons, and brown pelicans flap above the wide river and the green walls of forest on both sides. Great blue herons lift off effortlessly and glide on wings whose span equals an average human's height. Continue reading →