Click Image to View Story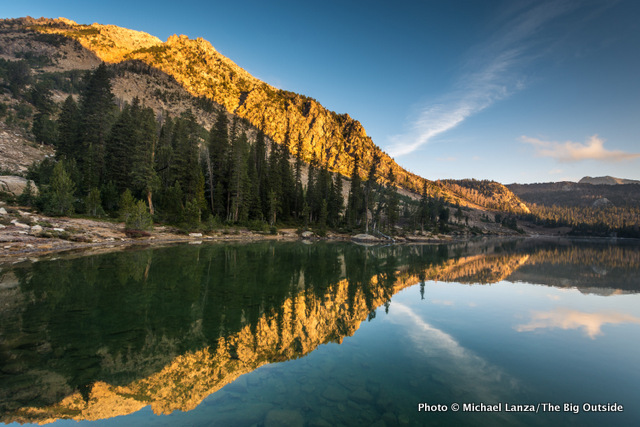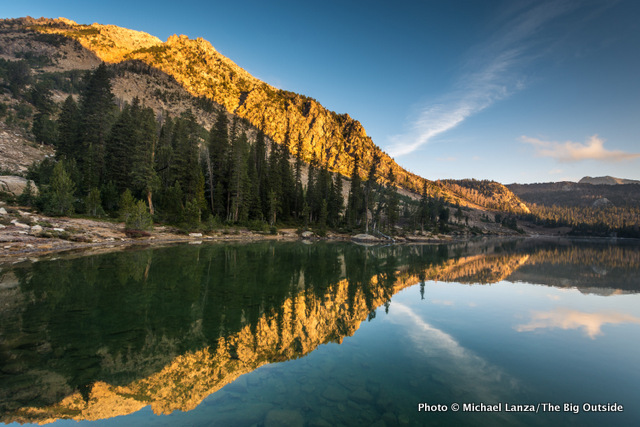 Latest Posts
By Michael Lanza
What adventures did you take in 2018 that inspired you? I hope you enjoyed at least a few. I did. The 12 photos in this story are favorite images from some of the trips I took over the past year. They included hiking in Zion (twice) and Bryce Canyon national parks; backpacking off the North Rim of the Grand Canyon in spring and returning in fall to dayhike the canyon rim to rim to rim over two magnificent days; rock climbing in Yosemite; backpacking and scrambling peaks in Idaho's Sawtooths; and putting an exclamation point on the year with a 90-mile traverse of Glacier National Park on the Continental Divide Trail.
Scroll through these photos, each of which is accompanied by a short anecdote from the trip and links to existing stories at The Big Outside. I hope they help inspire you to start planning your adventures for 2019. After all, these are the experiences that give meaning to our lives. Continue reading →
December 1, 2018
By Michael Lanza
Do you love getting outdoors in winter? If so, then you know that, just like the rest of your body, your noggin needs protection from cold temperatures, wind, and precipitation at this time of year. But just as with your body core and extremities, how much insulation your head needs depends on ambient conditions like temperature and wind as well as your activity level—how much heat your body is producing. And it sometimes seems there are as many choices in head wear out there as there are heads.
Look no further. This review covers the best winter hats for all kinds of outdoor recreationists, including Nordic, backcountry, and downhill skiers, runners, snowshoers, fitness walkers, climbers, bike commuters, and others who stay active outdoors in the cold months. And if you're simply looking for a warm hat at a good price, you'll find those in this article, too. Continue reading →
November 28, 2018
By Michael Lanza
Looking for winter gloves that keep your hands warm and dry and are made with quality to last for years? As a professional gear reviewer who gets cold hands easily and spends many days outside in winter, from skiing in all of its forms to bike commuting, trail running, and working outside, I've used many types of gloves. I've learned a lot over the years about how to select gloves and which models perform best for specific uses. This review covers the best gloves I've found for winter, in several styles and degrees of warmth, for outdoor recreation as well as doing any kind of work outside. I'm confident you'll find a pair here that meet your needs. Continue reading →
By Michael Lanza
The heat presses in from all sides as we hike down the Bill Hall Trail off the North Rim of the Grand Canyon. The overhead sun feels as if it has expanded to a supernova threatening to engulf the planet. The rocks radiate waves of heat up at us; I wonder if they might actually reach egg-frying temperature today. Even the air seems to be rising to a boil like a vast kettle on a stove. We hike cautiously over broken stones that slide underfoot, leaning out onto our trekking poles for the two- and three-foot ledge drops on this path—which appears better suited to bighorn sheep than to bipedal primates hauling backpacks weighed down with gear, food, and a surplus of a rare element out here: water. Continue reading →
November 25, 2018
By Michael Lanza
Yosemite. The Grand Canyon. The Tetons. Glacier National Park. Idaho's Sawtooth Mountains. New Zealand's Fiordland National Park. The Wind River Range. The North Cascades. The Tour du Mont Blanc. New Hampshire's White Mountains. The Canadian Rockies. Paria Canyon. These are just some of the numerous places where I've tested the backpacking gear you see reviewed at The Big Outside. I treat gear roughly in mountains and canyons that are notoriously hard on outdoor gear and apparel so that I can give you brutally honest and thorough, field-tested opinions that help you make the best gear choices for your adventures.
And that's exactly how I came up with these select picks for today's best backpacking gear. Continue reading →
← Older posts
Newer posts →