Category Archives: Skiing
Stories and images from my cross-country and backcountry skiing adventures, from family- and beginner-friendly to expert-level trips.
July 15, 2015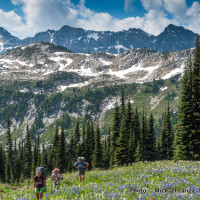 By Michael Lanza
Looking for an unforgettable adventure to take your family on? How about hiking a volcano, exploring slot canyons, or paddling mangrove tunnels? How about backpacking a wild coastline or deep into the glaciated mountains of Washington's Glacier Peak Wilderness (lead photo, above), or taking a multi-day float trip on one of the West's most spectacular (and gentle) rivers? How about diving into a place that awes people of any age—the Grand Canyon?
← Older posts