Category Archives: Skiing
Stories and images from my cross-country and backcountry skiing adventures, from family- and beginner-friendly to expert-level trips.
September 23, 2015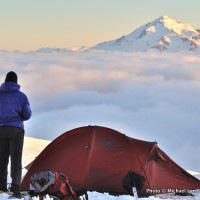 Michael,
With sleeping bags, we have temperature ratings. But with down/insulated/puffy jackets, what is best way to determine if a jacket will be warm or warmer or hot? Is it the amount of fill? Some but not all jackets indicate the amount of fill.
Thanks.
Bruce
Virginia
← Older posts