Click Image to View Story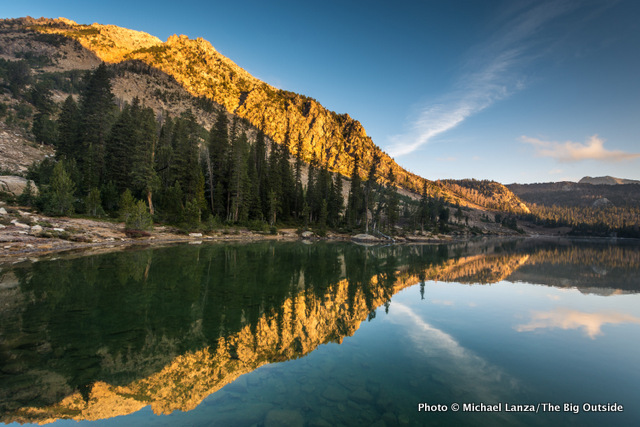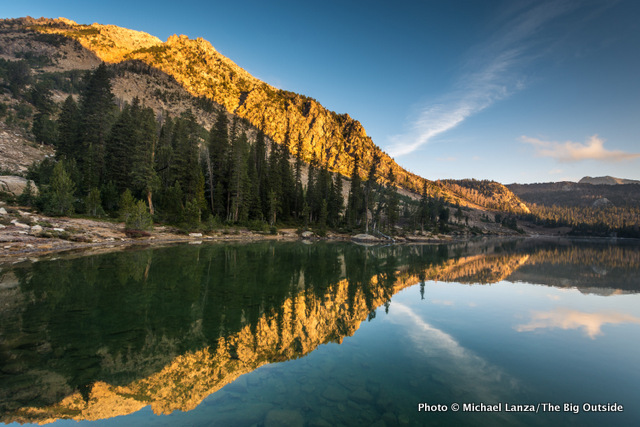 Latest Posts
By Michael Lanza
Backpacks come in many sizes and flavors for a reason: so do backpackers. Some of us need a pack for moderate loads, others for heavy loads, while still others want a pack designed for lightweight or ultralight backpacking. Some prefer a minimalist design, others a range of features and access. Everyone wants the best fit and comfort they can find, and almost everyone has a budget.
From the many backpacks intended primarily (if not exclusively) for backpacking that I've tested and reviewed at The Big Outside, I've selected for this article 10 top performers that stand out for reasons that make each appeal uniquely to a certain type of backpacker. (In addition, I point out below two excellent packs for kids of all ages.) I think one of them will be perfect for you—possibly even more than one if, like me, you prefer different packs for different kinds of trips. Continue reading →
November 19, 2018
By Michael Lanza
You want to explore the best backpacking in America's desert Southwest, but you're not sure where to begin, or how some of these trips you've read about compare for scenery and difficulty. You've heard about the need to carry huge loads of water, and environmental challenges like dangerous heat, rugged terrain, flash floods and even (gulp) quicksand. Or maybe you've taken one or two backpacking trips there and now you're hungry for another one and seeking ideas for where to go next.
Well, I gotcha covered. The five trips described in this story comprise what might be called a Southwest Backpacking Starter Package. They are all beginner- and family-friendly in terms of trail or route quality, access, and navigability, and some have good water availability. But most importantly, regardless of their relative ease logistically, they all deliver the goods on the kind of adventure and scenery you go to the Southwest hoping to find. Continue reading →
By Michael Lanza
There's a certain irony in looking for an insulated jacket for outdoor activities these days. While many of us use the term "down jacket" generically, some of the best puffy jackets out there have synthetic insulation or combine synthetics with down feathers. And technology has blurred the traditional lines between down and synthetics, with water-resistant down that traps heat even when wet—all but eliminating the weakness that had long been the Achilles heel of down—and synthetic insulation materials that approach the warmth-to-weight ratio and compressibility of down.
In this article, I'll help you figure out what type of jacket you need, and then offer you my recommendations for the best down and synthetic puffy jackets on the market today—many of which you can find at great sale prices right now. Continue reading →
By Michael Lanza
Time for a new backpacking tent? There's hardly been a better time to get one. Whether you prioritize weight, living space, performance in foul weather, or unique features, tents for backpacking have seen great innovation and variety. In the competitive outdoor industry, designers keep making shelters that are lighter, stronger, and in many ways more livable.
For this article, I've updated my picks for the five top-performing backpacking tents available today, with links to my original, complete review of each one. I think you'll find at least one that's perfect for you—plus you'll find some at great sale prices now (and links to those online retailers below). Continue reading →
November 13, 2018
By Michael Lanza
My first tent cost about 75 bucks. It was a bit heavy and bulky for backpacking. I called it the Wind Sock because it snapped loudly in the slightest breeze, and its poles bowed disturbingly in strong gusts. (I learned to choose protected campsites.) But at a time when I could not afford good gear and was developing a passion for hiking, backpacking, and climbing, it sheltered me for about 150 nights in the backcountry and in campgrounds. It ultimately cost me about 50 cents a night.
When I started dayhiking and backpacking, I needed gear and clothing that was cheap. Yes, you usually get what you pay for. But over the years, I've learned the strategies for getting decent or even very good gear cheaply. If you're much shorter on cash than on eagerness to get outdoors—or you just prefer paying less for your gear so you can afford more of it—these freshly updated and expanded tips will help you get out there without emptying your checking account.
← Older posts