As our big group of several families and friends disembarked from our flotilla of rafts and kayaks and wandered up to our campsite on a sandy beach beside the river, I started surveying facial expressions. We had just finished the first day of a six-day float trip down Idaho's Middle Fork Salmon River—a day filled with running rapids, swimming, cliff jumping, fishing, and drifting lazily down one of the West's most lovely river canyons—and I wondered: What was everyone thinking?
It didn't take long to ascertain the collective mood: All I saw were smiles, laughter, and the kind of deep calm most of us don't experience often enough. This did not surprise me. I knew from experience that's the effect the Middle Fork has on people.
In mid-July, our party of 30, consisting of my family and two generations of several other families from as near as Boise and as far as the Boston area and Germany, plus our skilled and very fun guides from Middle Fork Rapid Transit, took one of the classic multi-day, wilderness river trips in America—and arguably, the greatest. The Middle Fork, deep in the largest federal wilderness area in the Lower 48, central Idaho's 2.4-million-acre Frank Church-River of No Return Wilderness, has earned this renown for having some 100 ratable rapids, many of them class III and IV, beautiful campsites and side hikes, hot springs, and world-class trout fishing—and being one of the prettiest rivers to ever carve a twisting canyon through mountains.
---
---
We saw bighorn sheep, bald eagles, and osprey, and took side hikes that ranged from the riverbanks to hundreds of feet above the river, with long views up and down the canyon.
Running thrilling whitewater every day, the trip descends more than a vertical half-mile through a canyon that changes from a forest of lodgepole pine and Douglas fir at higher elevations, to open terrain of ponderosa pine and rolling, grassy hills in the middle canyon, and finally the lower Impassable Canyon, the third-deepest gorge in North America, where sheer cliffs rise straight out of the river and we crashed through a swift succession of rapids.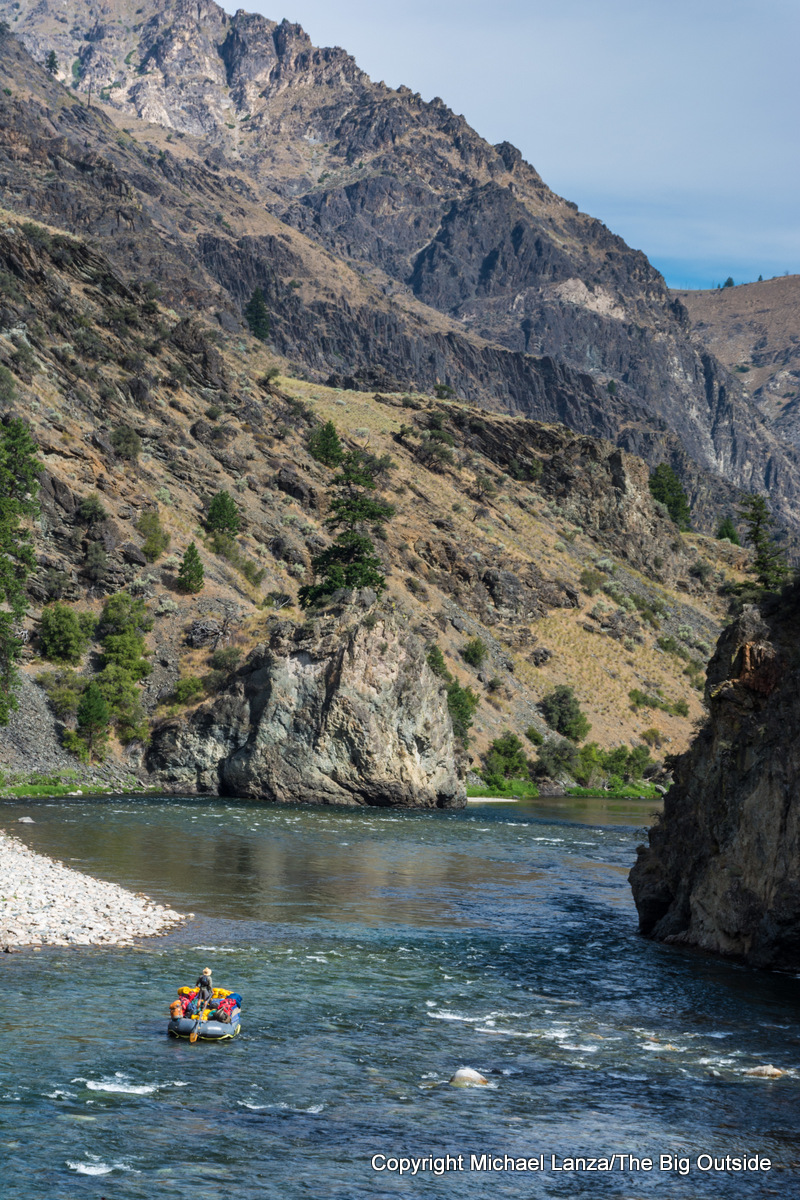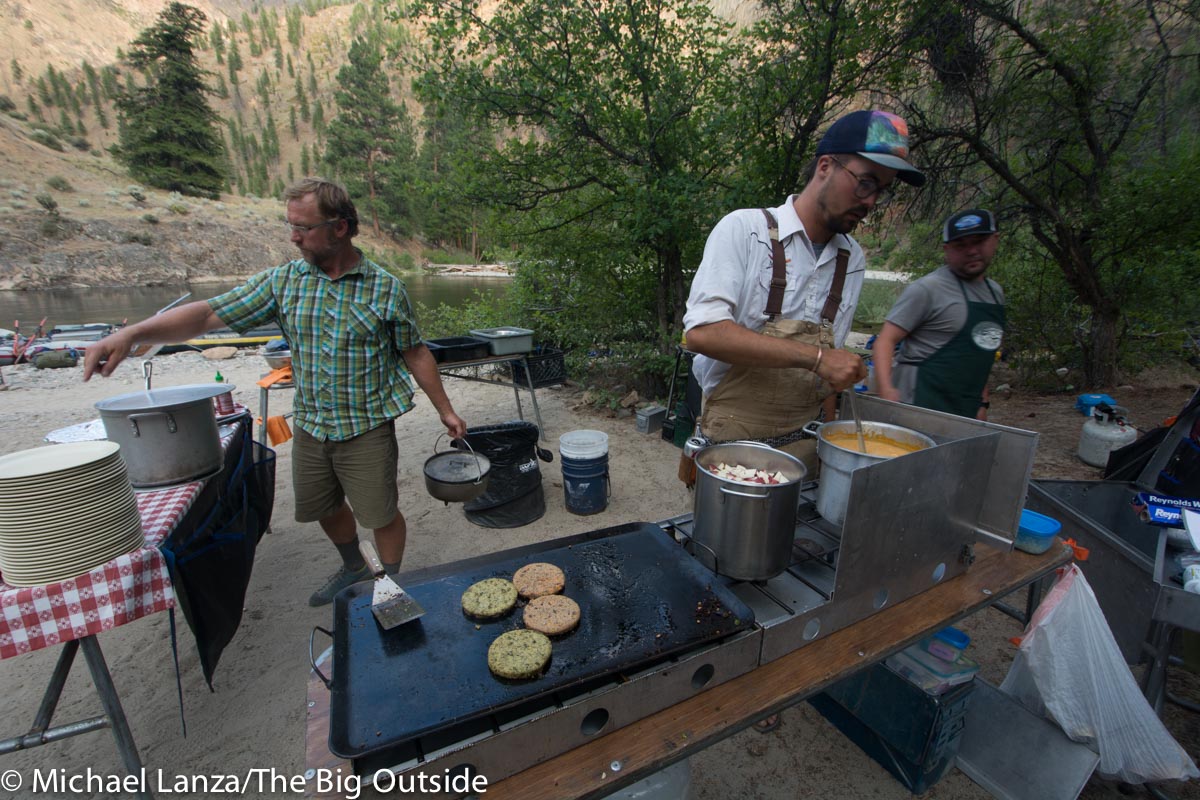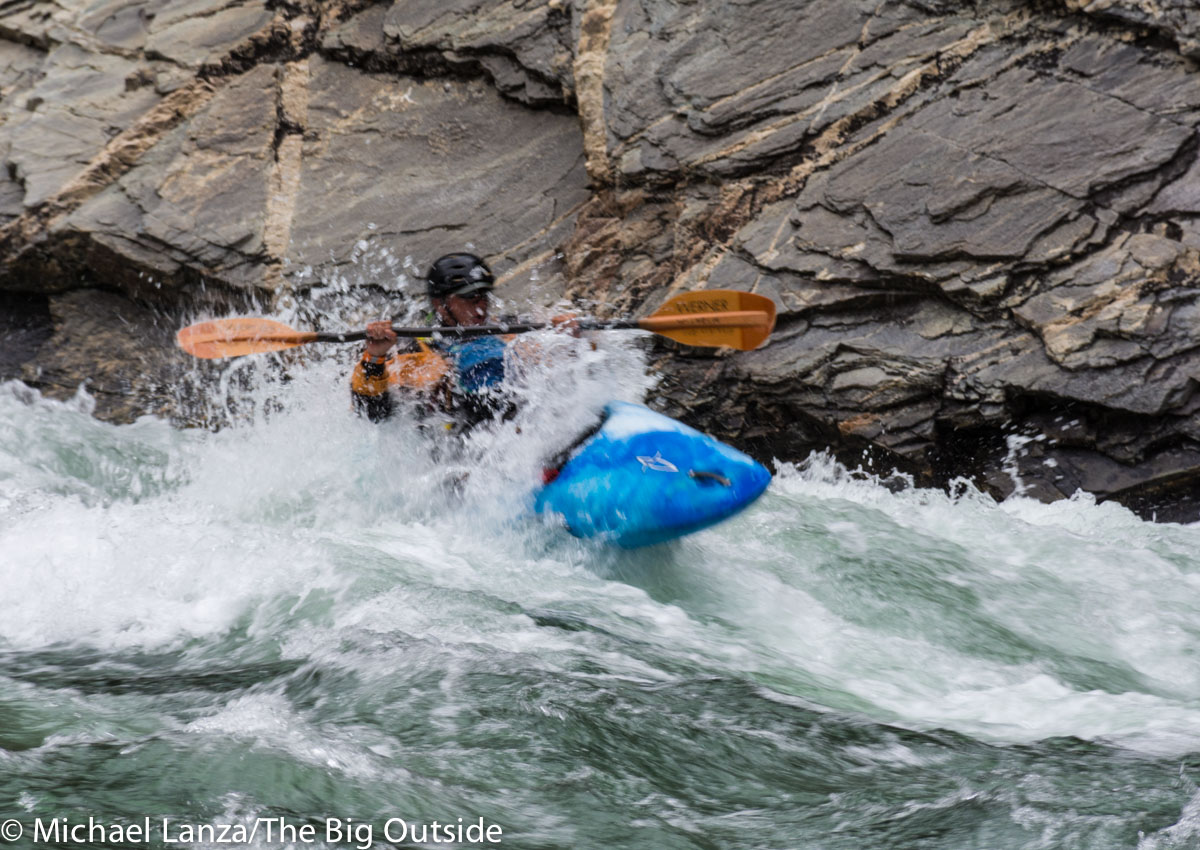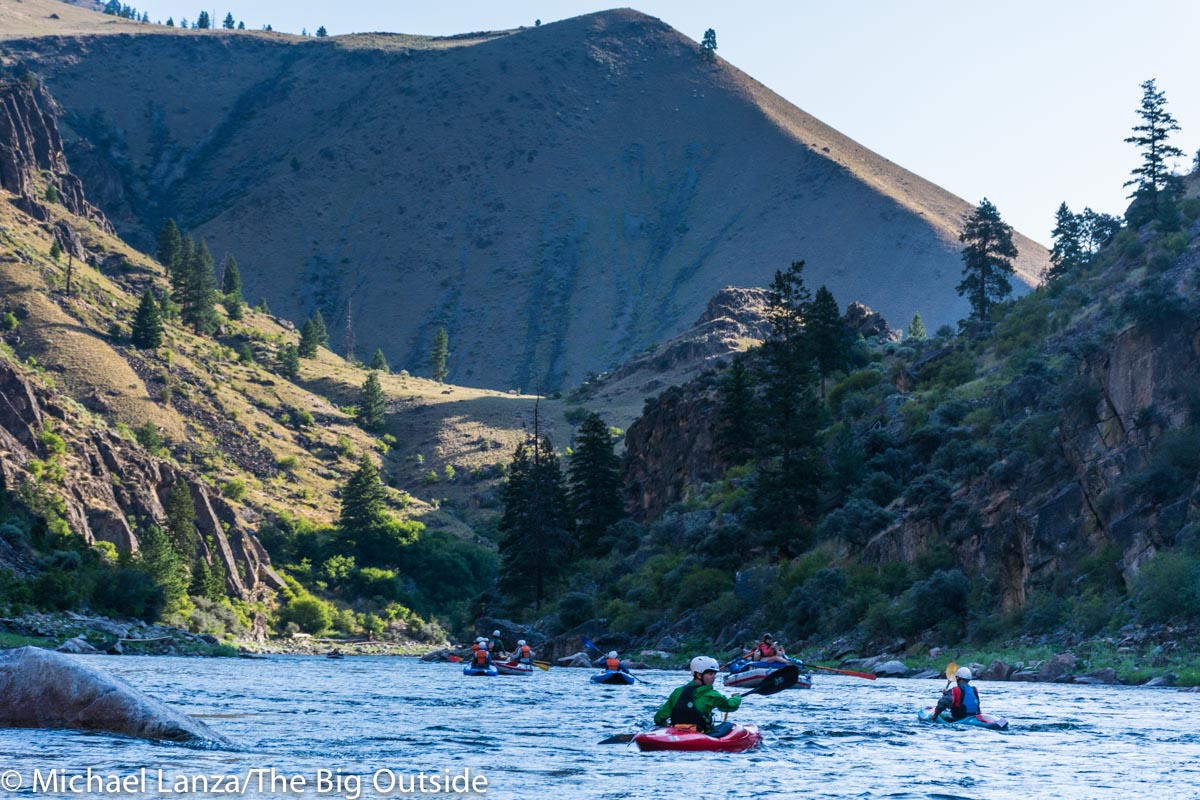 This was my family's second trip with Middle Fork Rapid Transit, which specializes exclusively in trips on the Middle Fork of the Salmon—and who I highly recommend, because they take their trips to a higher level: Not only is the food excellent and the guides skilled, experienced, and knowledgeable about everything from the canyon's natural and human history to the current state of endangered salmon, but MFRT assembles a guide crew who are uniquely interesting people with rich lives outside of their guiding jobs.
Watch for my upcoming feature story about our float trip down the Middle Fork Salmon River. Meanwhile, see my feature story about our first trip down the Middle Fork; that story has many photos and more details about planning it.
And see all of my stories about family paddling trips and all of my stories about family adventures at The Big Outside.
Tell me what you think.
I spent a lot of time writing this story, so if you enjoyed it, please consider giving it a share using one of the buttons at right, and leave a comment or question at the bottom of this story. I'd really appreciate it.