By Michael Lanza
On my first trip to North Cascades National Park, I was sure I'd found heaven. The hard-earned views of a sea of jagged spires and snow- and ice-covered peaks stretching as far as you could see instantly cemented the place as one of my favorite mountain ranges. I've returned many times, backpacking, climbing, ski mountaineering, and dayhiking and backpacking with my family.
But not many hikers and backpackers know much about Washington's North Cascades, one of America's least-visited national parks. And the season for heading into the backcountry there is upon us.
The North Cascades National Park complex includes the park itself—nearly 700,000 acres, 93 percent of which is designated as the Stephen Mather Wilderness—as well as the adjoining Ross Lake and Lake Chelan national recreation areas. Ecosystems range from virgin rainforest of giant cedars, hemlocks, and Douglas firs, to sub-alpine meadows carpeted in wildflowers, and alpine areas hosting about 60 percent of all the glaciers in the Lower 48. Everywhere, waterfalls pour down cliffs.
---
---
Few mountain ranges compare for the ruggedness, raw beauty, and remoteness and solitude of the dayhiking and wilderness backpacking here.
North Cascades National Park also has one of the most mind-blowing, spectacular backcountry campsites in the country (and one of my 25 best backcountry campsites ever).
Check out the gallery of photos below; I think it will persuade you to put this park high on your list. Find links to my stories about the North Cascades below the photo gallery.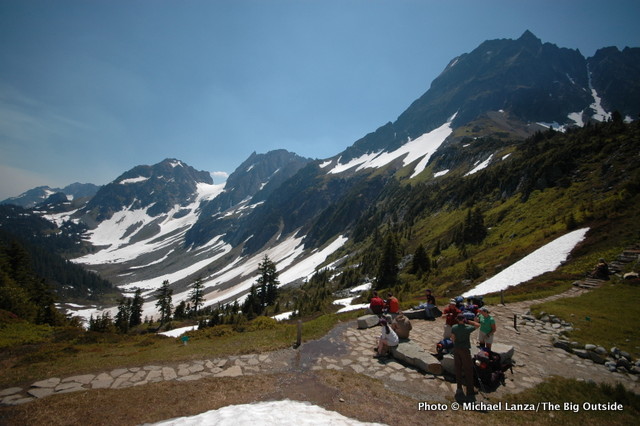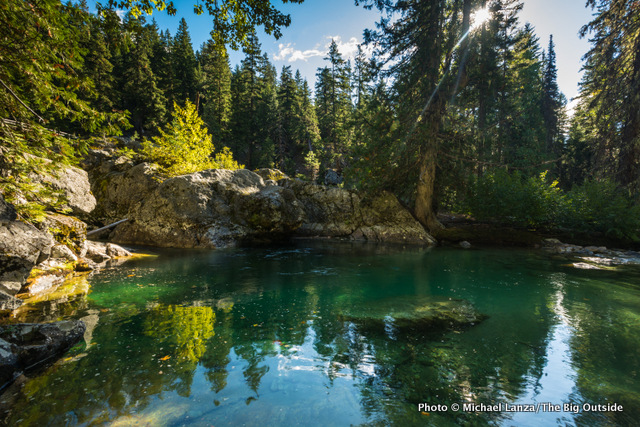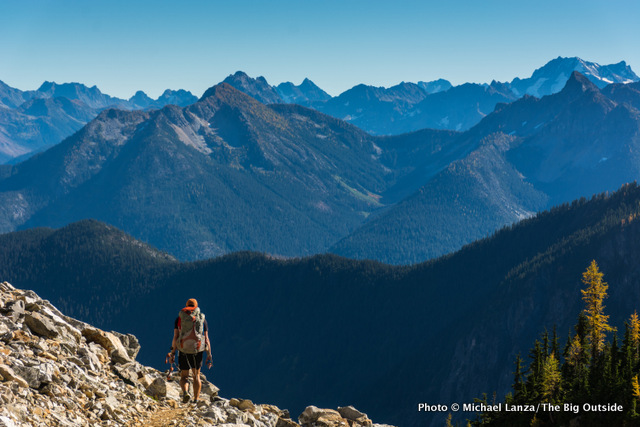 Check out all of my stories about the North Cascades, including "Primal Wild: Backpacking 80 Miles Through the North Cascades," and "Exploring the 'American Alps:' The North Cascades." The broader North Cascades region also includes the magnificent Glacier Peak Wilderness to the south of the park, and the Pasayten Wilderness to the north.
Tell me what you think.
I spent a lot of time writing this story, so if you enjoyed it, please consider giving it a share using one of the buttons below, and leave a comment or question at the bottom of this story. I'd really appreciate it.
Feeling inspired by this story? Join now for full access to ALL stories and get a free e-guide!