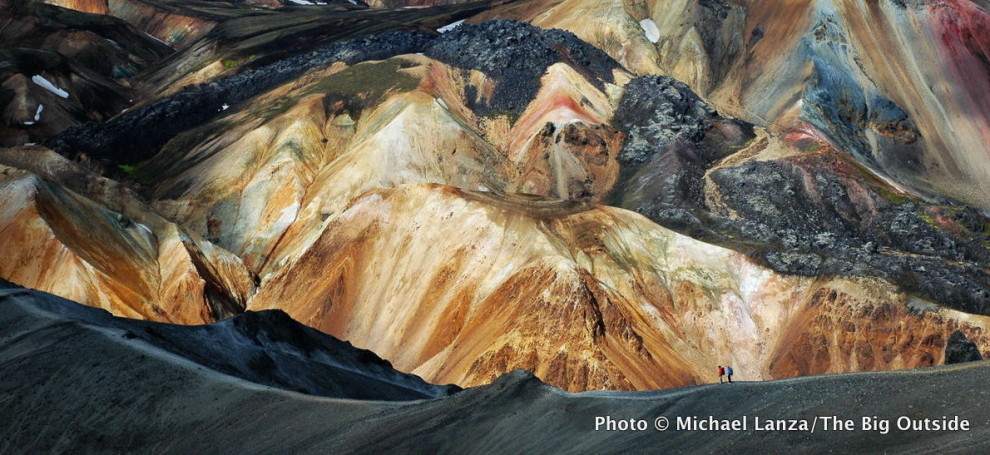 Featured
Got an all-time favorite adventure? I have 10 of them (including this one in Iceland). See a photo gallery from my favorite trips ever.
My Top 10 Adventures… Ever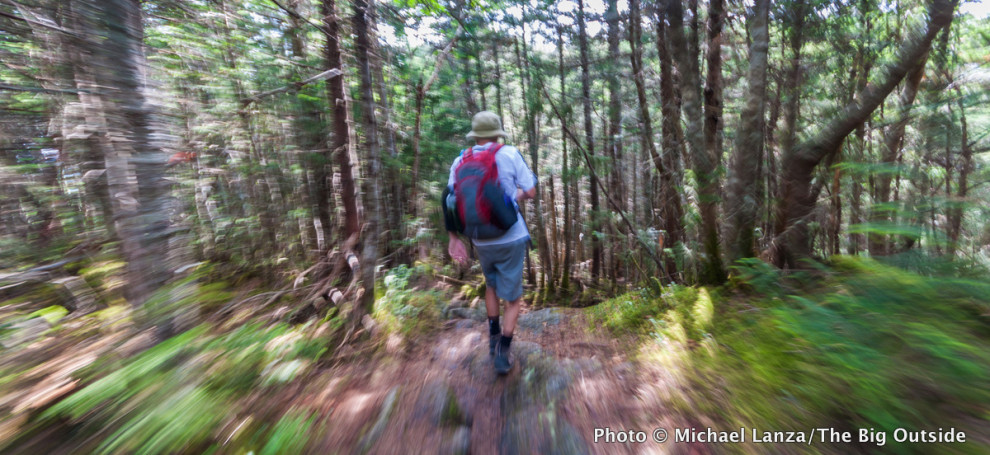 Featured
What happens when two 50something dudes and three teenagers attempt a very rugged, 20-mile dayhike in New Hampshire's White Mountains? Read on.
A Big Day in the White Mountains
Featured
Idaho's Sawtooths are known for hundreds of gorgeous lakes, but three of the best are Alice, Hell Roaring, and Imogene. See for yourself in this story.
Jewels of the Sawtooth Mountains
July 7, 2015
Michael,
Thank you for all you do (gear reviews, trip posts, etc.) and for your outstanding blog! I've read almost all of your travel blogs but failed to find anything that speaks to the specific interests of photography, as the main focus point (pardon the pun). If I missed such a post, please refer me to that. I am looking to take on a backpacking hike of seven days this summer, most likely in early Sept. (after Labor Day and after the summer crowds have dissipated). I have narrowed down possible venues to Glacier National Park, Grand Teton N.P., Rocky Mountain N.P., or the Cascades of Washington. Continue reading →
July 6, 2015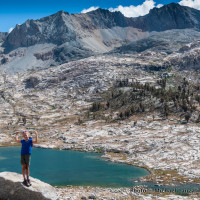 By Michael Lanza
As my 14-year-old son, Nate, and I paddled our kayaks toward one of the class III rapids on the Payette River in southwest Idaho, I suggested he run it ahead of me: My son's knowledge of the Payette's rapids, and skill at paddling them, both outstrip mine. He grinned at me and responded, "Don't worry. I wouldn't let you go in first."
Great sense of humor, that kid of mine. Continue reading →
July 5, 2015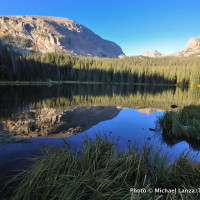 By Michael Lanza
When I think about U.S. national parks, I remember hiking with my family to Yosemite Valley's waterfalls. Seeing Yellowstone's geysers both in summer (a great park trip with young kids) and cross-country skiing in winter. Sea kayaking in Alaska's majestic Glacier Bay. Exploring the canyons and gazing in awe at the sculptured rock of southern Utah's Zion, Bryce, Capitol Reef, Arches, and Canyonlands. And numerous, incomparable backpacking trips in Grand Canyon, Grand Teton, Olympic, Yosemite, Mount Rainier, Sequoia, North Cascades, Rocky Mountain (lead photo at top of story), Great Sand Dunes, and, of course, Glacier. Continue reading →
Three-Season Tent
Tarptent Double Moment
$349, 3 lbs. 4 oz.
tarptent.com
With a preference for backcountry tents that are lightweight and stable, I'm willing to sacrifice capacious living space and the convenience of freestanding models, and I've seen tunnel-style designs that stand up well to strong winds despite their low total weight. Intrigued by the Double Moment's space-to-weight ratio, I took it out on a five-day backpacking trip down Paria Canyon on the Utah-Arizona border in late March and a three-day backpacking trip on the Royal Arch Loop in the Grand Canyon, to see how it would hold up. Continue reading →
July 2, 2015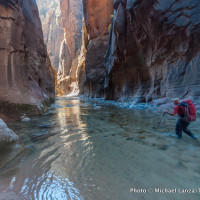 By Michael Lanza
The first time I backpacked in Yosemite National Park, more than 20 years ago, I applied months in advance for a permit to start at the park's most popular trailhead, Happy Isles in Yosemite Valley—and I got it. I had no idea at the time how lucky I was. I've since been shot down trying to get permits for popular hikes in parks like Yosemite, Grand Canyon, and Glacier. But I've also learned a few tricks for landing coveted backcountry permits in those flagship parks—which all receive far more requests for permit reservations than they can accommodate. Continue reading →
← Older posts