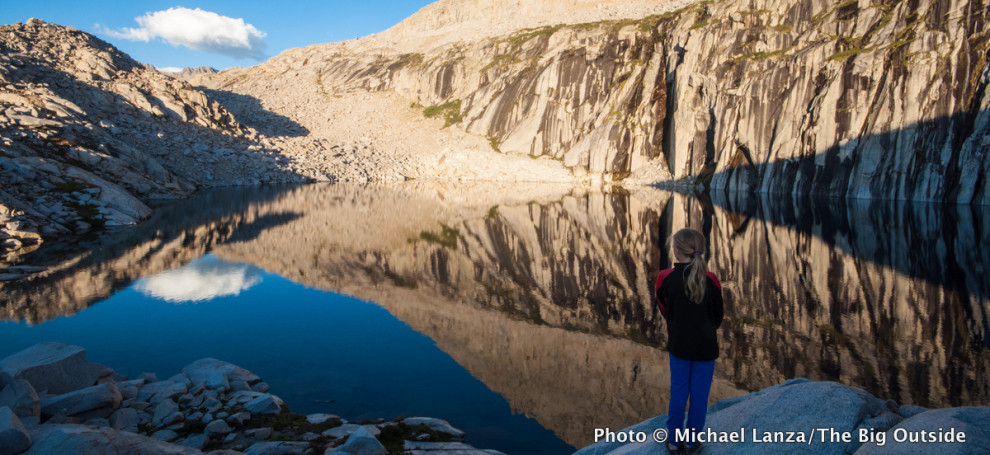 Featured
Is Sequoia National Park on your to-do list? From backcountry sequoia trees to high, jagged peaks and glassy alpine lakes, this was one of my most photogenic trips ever.
Backpacking Sequoia National Park
Featured
The Spider Gap-Buck Creek Pass Loop in Washington's Glacier Peak Wilderness harbors big scenery—like Image Lake—and big adventure. See why I love the North Cascades region.
Exploring the Glacier Peak Wilderness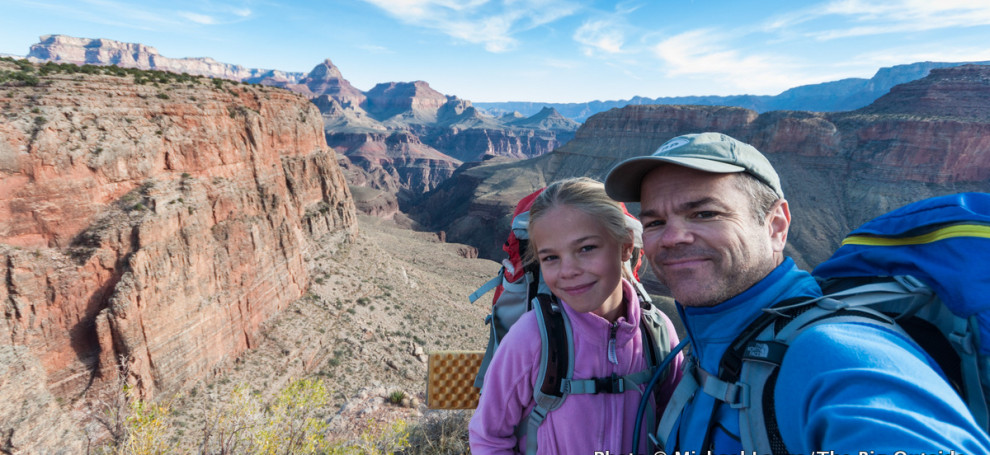 Featured
Why I take regular father-son and father-daughter outdoor adventures—and how my kids look forward to it as much as I do.
Boy Trip, Girl Trip
September 1, 2014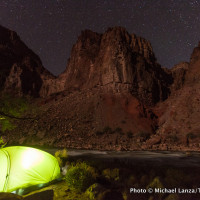 Hi Michael,
I recently found your blog while planning a trip to Grand Teton and Yellowstone, and have devoured it in its entirety over the past few months. While reading I mainly lamented living in the mostly boring Midwest, with poor access to the prime backpacking spots you describe. Well, as luck would have it my partner just got a job in Phoenix, AZ, so we two flatlanders will now be a short drive from the Grand Canyon, and accessible to Canyonlands, Arches, and much more. My question for you: what backpacking trips would you most recommend as first priorities for two reasonably fit, decently equipped people new to the Phoenix area? Continue reading →
August 27, 2014
By Michael Lanza
I stare at the backpack on the ground in front of me. At 85 liters, with every milliliter of it stuffed with about 60 pounds of gear and food, it looks like something that should be lowered by a crane into a container ship rather than attached to a person's back. If it had legs, teeth, and an appetite for meat, I wouldn't stand a chance. Continue reading →
Trekking Poles
Black Diamond Trail Pro Shock
$140, 1 lb. 5 oz.
Length: 27 to 55 ins./68 to 140 cm, collapsed length 27 ins./68 cm
blackdiamondequipment.com
On a 13.5-hour, roughly 18-mile, mostly off-trail dayhike in Idaho's Sawtooth Mountains in July, I encountered the kind of terrain that makes a hiker wonder why humans ever thought walking upright was a good idea: steep, sliding scree, talus, firm snow that was slick on its surface, exposed ledges carpeted in sand and pebbles, and several thousand vertical feet of up and down on severely angled earth. It was the sort of day where you'd appreciate having four legs—or, short of that, a pair of sturdy, reliable trekking poles, which is why I was glad I had BD's Trail Pro Shock with me. Continue reading →
August 25, 2014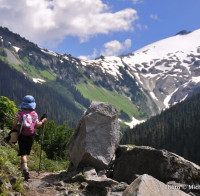 Michael,
I just stumbled upon The Big Outside! Wow! Amazing! Thank you for it! I LOVE it!
We have two girls, ages 11 and 9. Our first "major" backpacking trip last year was to Olympic National Park. Covered 30 miles in 8 days. Obstruction Point to Moose Lake, Third Beach to Toleak, and Graves Creek to O'Neil. What a trip! Each girl carried about 10 pounds and my husband and I each about 40 pounds. This trip took three to four months of planning. We fell in love with the Pacific Northwest.
Unfortunately, I dropped the ball this year in planning another fantastic westward-bound trip. I am scrambling to put something together. I am looking at North Cascades, primarily because they do not accept online reservations—first come, first served. Continue reading →
August 19, 2014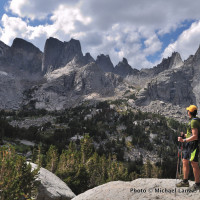 Hello Michael!
I read your dayhike story on the Wind River Range, and wow! Thank you for sharing it. I've been doing research on the range for several months now for a trip a few friends and I are taking there this summer. We will have 6 to 7 days of backpacking available on our trip. But I am having the hardest time trying to decide where in the Winds to hike. None of us have ever been to the Winds before and I want to hit as many beautiful and peaceful areas as I can, but still get some highlights from the Winds we see in many photos.
In your story, you hinted about climbing in the Winds in the past, so I'm assuming you have some familiarity with them. Could you please recommend one or two weeklong routes that will not have as many people but also give us a great view of the Winds that we will never forget and can tell our friends and family about? Continue reading →
← Older posts