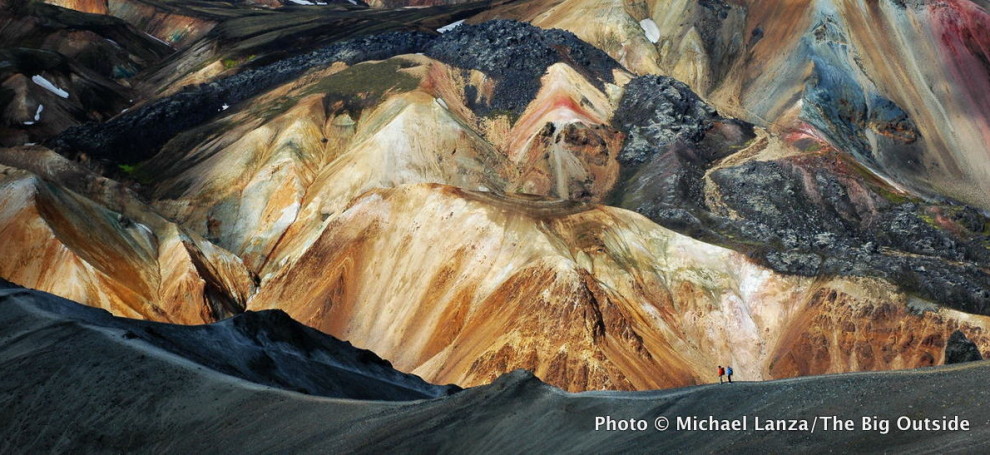 Featured
What were your best adventures? From the Teton Crest Trail, John Muir Trail, Glacier National Park, and the Grand Canyon to Norway, Patagonia, Iceland (shown here), and others, here are my all-time Top 10 Adventures. Start dreaming now.
My Top 10 Adventure Trips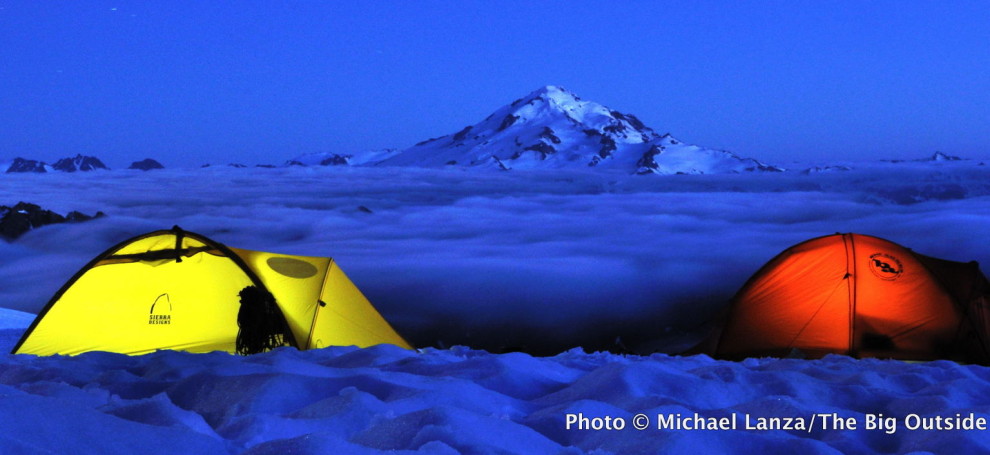 Featured
A great backcountry campsite can often define a trip, forging the most lasting memory. Here's my top 25 all-time favorite backcountry campsites. Start planning your next adventure.
25 Favorite Backcountry Campsites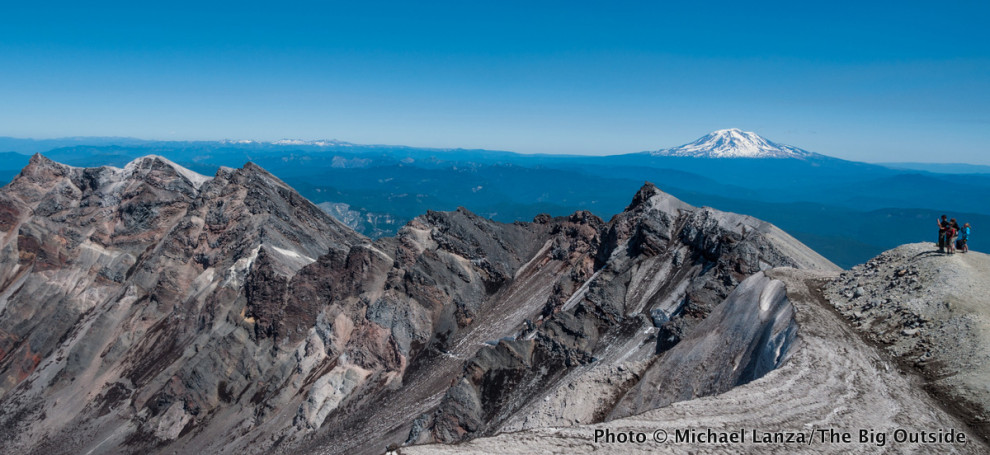 Featured
What happens when you try to hike three generations of one family, ranging in age from 10 to 76, all the way up Mount St. Helens? Find out in this story about one of America's greatest dayhikes.
Three Generations on Mount St. Helens
Ultralight Jacket
Outdoor Research Helium Hybrid Jacket
$165, 5.5 oz. (men's medium)
Sizes: men's S-XL, women's XS-XL
outdoorresearch.com
On a 7.5-mile trail run in Idaho's Boise Foothills near my home, on an April morning with temps in the 50s and a strong, cool wind blowing, I stopped after climbing uphill for close to an hour. Sweating hard in that wind, wearing a lightweight, long-sleeve top that was now wet, I felt almost instantly chilled. Ahead of me were the last few, mostly downhill miles. So I pulled on this ultralight shell. While I was still perspiring for the rest of my run, the jacket delivered enough wind protection that I stayed warm. And when I finished, the inside of the jacket was only slightly damp. Continue reading →
April 23, 2014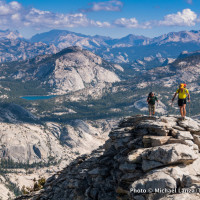 By Michael Lanza
Are you planning to visit a national park this week or this year? National Parks Week reminds me of writer Wallace Stegner's famous quote: "National parks are the best idea we ever had. Absolutely American, absolutely democratic, they reflect us at our best rather than our worst." Continue reading →
The Big Outside's ongoing giveaway of a Sierra Designs Flash 3 backpacking tent has drawn the biggest response of any gear giveaway I've run before: well over 1,000 entries so far and still growing. That's no surprise; this tent offers great space and stability while weighing under five pounds.
And today is the last day you can enter to win a Flash 3 tent at The Big Outside. Read my review of the Flash 3 and then enter now at this blog or on Facebook. Good luck! Continue reading →
April 18, 2014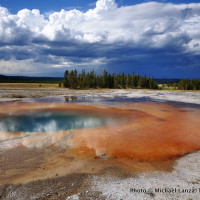 By Michael Lanza
You've heard Yellowstone's crowded with too many car-bound tourists, that it's not a "real" wilderness experience. Well, discard all of your preconceived notions about our first national park. Seeing one of America's last remaining refuges for virtually all of the mega-fauna that existed before human settlement, and one of the planet's best collections of geysers and other thermal features (not to mention some amazing waterfalls), is not some gimmicky theme-park attraction—it is fascinating for adults and kids, as this photo gallery illustrates. Continue reading →
April 16, 2014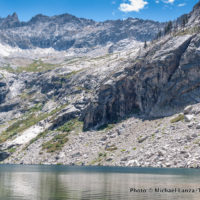 By Michael Lanza
It is one of those unfortunate inevitabilities of life, like death and taxes: Occasionally on backpacking trips you will hike past one of the most sublime patches of wilderness real estate you have ever laid eyes on, a spot so idyllic you can already see your tent pitched there and you standing outside it, warm mug in your hands, watching a glorious sunset. Continue reading →
← Older posts