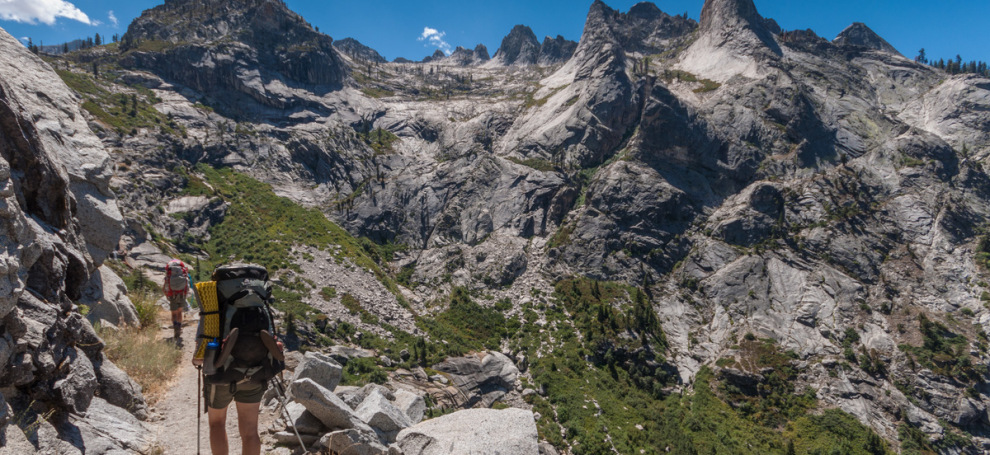 Featured
Jagged peaks, crystalline lakes, giant sequoias, and some of the most amazing campsites in America—that's what you find on this big loop through Sequoia National Park.
Backpacking Sequoia National Park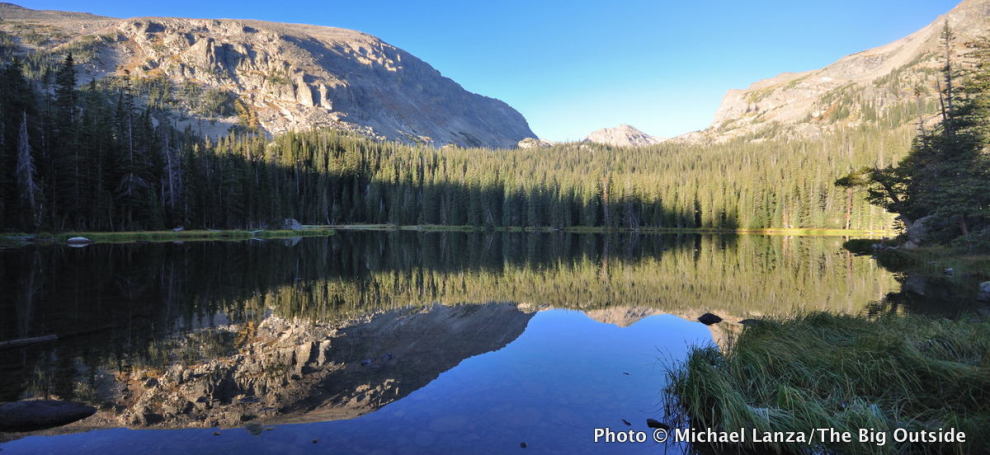 Featured
Sometimes a backpacking trip with kids starts all wrong—and ends all right. The 5 rules about getting kids outdoors that I broke in Rocky Mountain National Park.
Backpacking Rocky Mountain National Park
October 23, 2014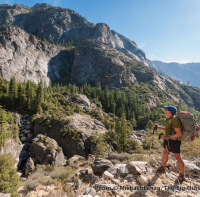 Michael,
First, let me say that I enjoy your trip reports, gear reviews and especially the photographs. I also love kids and your adventures with them are a joy to read. Your website inspires me to want to get out West and experience the wilderness. With that in mind, I have the opportunity to attend a wedding just outside the South Entrance to Yosemite National Park the weekend of Veterans Day. I have never been to Yosemite and I would hate to miss an opportunity to see the sights. I would like to stay a few days after the wedding to hike and possibly backpack. Do you have any suggestions for dayhikes and perhaps someplace to camp? Continue reading →
October 22, 2014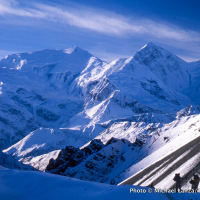 [Author's note: The recent tragedy involving dozens of trekkers dying in a snowstorm on the Annapurna Circuit prompted me to post this story, which I originally wrote for several newspapers, recounting my 17-day trek with my wife (then my fiancée) on one of the world's classic treks, Nepal's Annapurna Circuit, in October and November of 1997.]
By Michael Lanza
The old school bus rumbles to life with a painful metallic grinding and we roll forward, our chariot rocking side to side down a rutted, muddy street of a small crossroads town called Dumre in central Nepal. Angling down a hillside, the bus lists heavily to starboard and moves too slowly to escape its own cloud of choking exhaust, which drifts in through the open windows.
As we round a bend, an excited murmur rises among the Western trekkers on board. The bus, still inching forward and lurching violently, is heading straight for a swiftly running, rock-strewn creek. I glance at the Nepalis on the bus, searching for concern in the faces of those who have taken this ride before. They look bored. Continue reading →
Let's face it–a backpack can be your best friend or your worst enemy. When it doesn't fit you well, it's overloaded, or is just a mediocre pack, every step of a trip becomes a worsening misery. But when you have the right pack, you feel light on your feet. After backpacking with the Black Diamond Element 60, I decided it is the lightest pack of this size that I've reviewed at The Big Outside that carries at least 35 pounds comfortably.
And now you can win one in my giveaway at The Big Outside. Continue reading →
October 19, 2014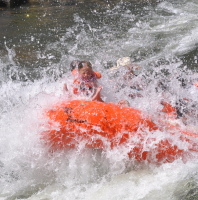 As we paddle toward yet another class III whitewater rapid on Idaho's Payette River, my 13-year-old son, Nate, in the kayak ahead of me, looks over his shoulder and calls out, "Dad, just follow my line." Then he deftly steers his boat into a foaming pileup of waves, disappears briefly in the trough between two big rollers, and then emerges a moment later, upright and plowing forward through a wave train into the calmer waters beyond the rapid. Continue reading →
October 16, 2014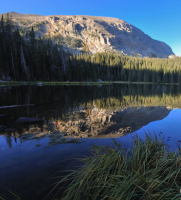 By Michael Lanza
"I'm dying!" my son, Nate, bellowed to the entire forest in the Wild Basin of Colorado's Rocky Mountain National Park. "This pack is too heavy!" We were just 30 minutes up the trail at the outset of a three-day backpacking trip. It was a trip that seemed like an unmitigated disaster for the first two days—then morphed into an adventure my kids remember fondly, and that helped expand their outdoor interests.
For me, those three days in Rocky serve as a reminder about the many ways you can do it wrong when taking kids outdoors, but how simple and easy it is to make it right. Continue reading →
← Older posts