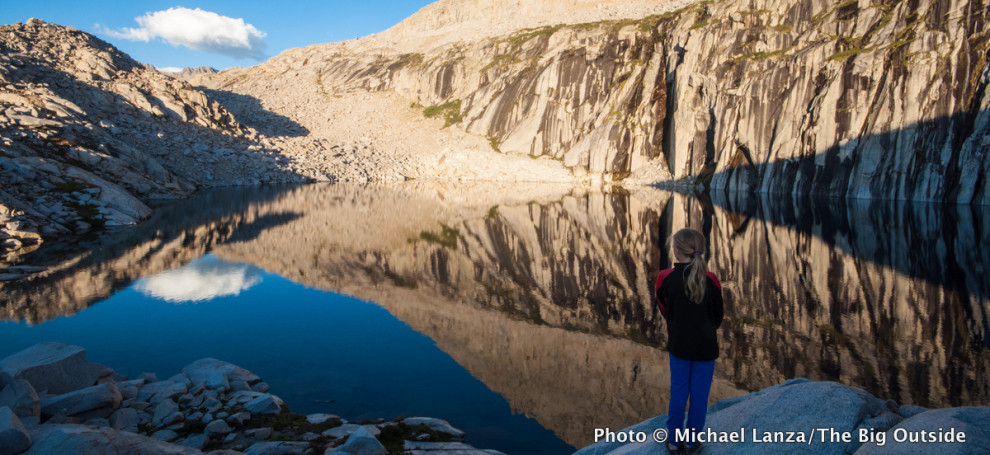 Featured
Is Sequoia National Park on your to-do list? From backcountry sequoia trees to high, jagged peaks and glassy alpine lakes, this was one of my most photogenic trips ever.
Backpacking Sequoia National Park
Featured
The Spider Gap-Buck Creek Pass Loop in Washington's Glacier Peak Wilderness harbors big scenery—like Image Lake—and big adventure. See why I love the North Cascades region.
Exploring the Glacier Peak Wilderness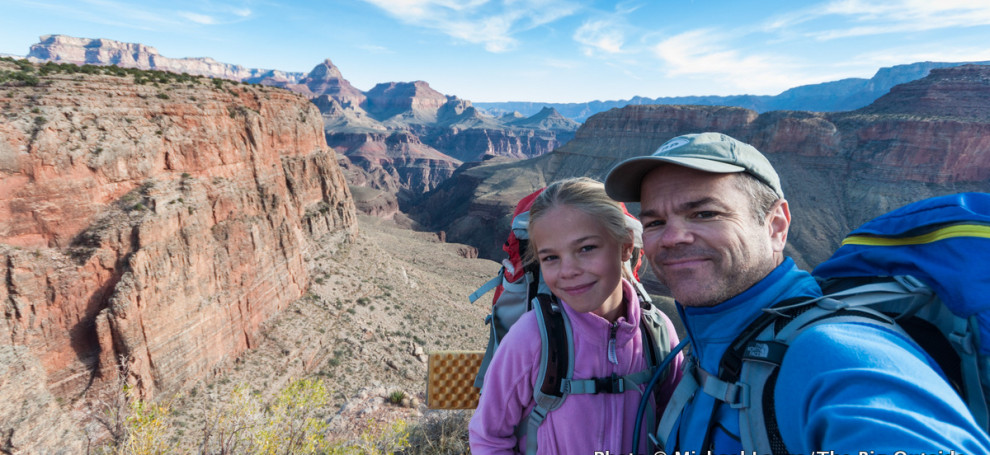 Featured
Why I take regular father-son and father-daughter outdoor adventures—and how my kids look forward to it as much as I do.
Boy Trip, Girl Trip
Ultralight Down Jacket
Mountain Hardwear Ghost Whisperer Down Jacket
$320, 7 oz. (men's medium)
Sizes: men's S-XXL, women's XS-XL
mountainhardwear.com
When trying to lighten a backpacking load, besides focusing on the heaviest items you carry (tent, bag, pack), your clothing offers potential for shaving ounces and bulk. Rather than assuming I need the same clothing for every trip, I choose layers based on the forecast and likely range of weather and temperatures—and I don't pack more than I need. So I'm a big believer in ultralight insulation when the temperature will remain well above freezing. Hardwear's Ghost Whisperer Down Jacket proved perfect on a recent four-day, 85-mile backpacking trip in northern Yosemite National Park in early September: It kept me warm on the coldest morning, around 40° F, while weighing barely more than the wool hat and light gloves I brought. Continue reading →
Backpack
Osprey Exos 58
$220, 55L/3,356 c.i., 2 lbs. 8 oz. (small, fits torsos 16-19 ins.)
Sizes: unisex S-L (M 58L/3,539 c.i., fits torsos 18-21 ins., L 61L/3,722 c.i., fits torsos 21-23 ins.)
ospreypacks.com
When Osprey introduced the Exos pack series in 2008, it immediately became a leader—and helped redefine how we think about backpacking. It showed us that a backpack weighing under three pounds can serve the needs of everyone from weekenders to longer-distance backpackers and thru-hikers, and it gave ultralighters an option to the minimalist rucksacks that fill that category (which are "minimalist" both in weight and comfort). As a fan of the original Exos packs, I took the new Exos 58 out on recent four-day, 85-mile backpacking trip in northern Yosemite National Park, and a seven-day, hut-to-hut trek on the Alta Via 2 through Italy's Dolomites in July, and concluded that Osprey has taken something that was very good and made it lighter and better. Continue reading →
September 17, 2014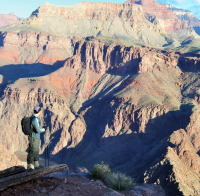 [Note: Both reader questions below are similar, so I combined them into one post.]
Michael,
I recently came across your website. It's a fantastic resource—thank you!
I am looking for a breathable (i.e., not waterproof) shoe for long, fast dayhikes (with occasional downhill running) on rough, rocky terrain (on and off-trail). Reasonable performance on third-, fourth-, and low fifth-class terrain is a bonus, but 95 percent of the shoe's use will be on rough, non-technical terrain. The two main shoes I was considering were the Salewa Firetail EVO and the La Sportiva Ultra Raptor. You give both of these shoes high praise, for similar applications (e.g. 22-mile, 5,000-foot vertical hike with the Firetails; 28-mile, 8,000-foot vertical hike with the Raptors). Which do you prefer? Which do you think would be best for my intended applications? Are there other shoes you think I should consider? Continue reading →
September 9, 2014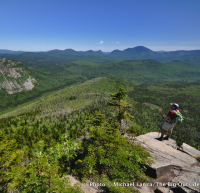 Hello Michael,
I am a college student at Franklin Pierce University, and I have a couple questions I'd like to ask you. I have been enjoying your articles and website and your latest book, Before They're Gone, and really appreciate the work and writing that you create! I am also an enthusiastic adventurer and love doing much smaller excursions, but I am looking to tackle longer, more rigorous hikes. I was wondering if you had any suggestions for backpacking trips and dayhikes in New England. Continue reading →
Kids Boots
Vasque Breeze 2.0
$80, 1 lb. 10 oz. (youth 6)
Sizes: kids 10-13, youth 1-6
vasque.com
Finding boots for kids that not only look like adult boots, but are also really built like high-quality adults boots, can be like looking for an honest man in our nation's capitol. So I was especially pleased with how well the kids' Breeze 2.0 performed when my 13-year-old son wore them for more than a week of trekking hut to hut through Italy's rugged Dolomite Mountains, encountering a full range of conditions: rain, mud, puddles, and snow. Continue reading →
← Older posts