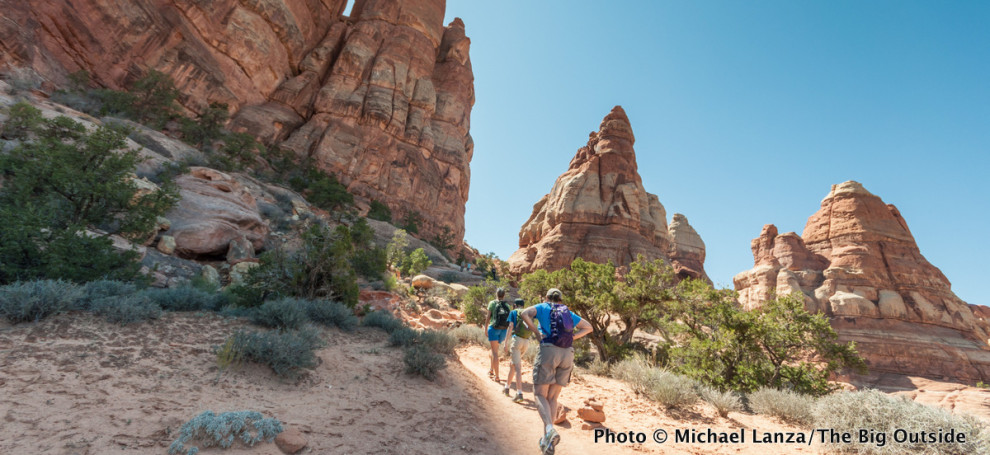 Featured
Discover a pair of Southwest jewels: Read about my family's adventure backpacking and hiking in Canyonlands and Arches national parks.
Exploring Canyonlands and Arches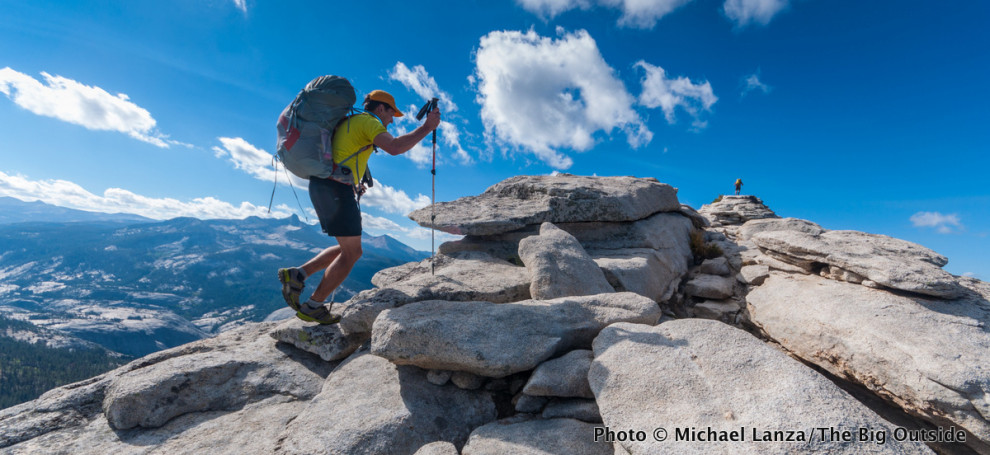 Featured
Don't get shut out of a backcountry permit in popular parks like Yosemite. Read my 10 Tips For Getting a Hard-to-Get National Park Backcountry Permit.
Take An Epic National Park Adventure
Featured
There are few experiences as sublime or memorable as having a gorgeous campsite in the backcountry. I've been lucky to enjoy many. Here are my top 25. You'll want to hit them all.
My 25 Favorite Backcountry Campsites
Backpack
Gregory Stout 45 and Amber 44
$169, 3 lbs. 9 oz. (medium)
Men's Stout 45 sizes: S-L
M 45L/2,746 c.i., fits torsos 46-51cm/18-20 ins.
L 48L/2,929 c.i., fits torsos 51-56cm/20-22 ins.
Women's Amber 44 sizes: S-M
S 44L/2,685 c.i., fits torsos 41-46cm/16-18 ins.
M 46L/2,807 c.i., fits torsos 46-51cm/18-20 ins.
gregorypacks.com
A weekend backpack that costs just $169—and is made by Gregory? How could I not put it to the test? Backpacking the Grand Canyon's remote and very rugged, 34-mile Royal Arch Route—considered the hardest established, multi-day route on the canyon's South Rim—we hiked many miles off-trail, scrambled over and around boulders and up and down sketchy, exposed ledges, made one big descent and a monster uphill slog in brutal desert heat, carried up to seven liters of water each, and even lowered our packs over a 20-foot cliff (that we had to rappel). Through all of that, I have to say, the Stout 45 carried comfortably and stably and tolerated a lot of abuse with no damage. Continue reading →
May 28, 2015
Hi Michael,
I hope you're doing great. I had a quick question for you regarding the JMT. I've read in Backpacker Magazine that you recommend late August/early September as the best time of the year to hike the trail. What's the earliest in the season one could do the trail? Continue reading →
May 27, 2015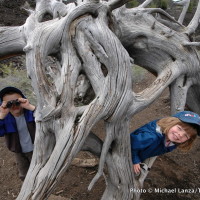 By Michael Lanza
Few places bear a name as simultaneously hyperbolic and yet as descriptively true as Craters of the Moon National Monument and Preserve in south-central Idaho. Over the past 15,000 years, eight distinct lava flows erupting from fissures in the earth have created the largest lava field of its kind in the continental United States, made up of about 60 flows and 25 cones and sprawling over more than 600 square miles. Explore the place with young kids and they just may believe you've transported them to the moon. Continue reading →
May 26, 2015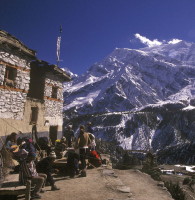 Hi Michael,
Hope all is well. I'm looking for your opinion on a 30-liter pack. I am going to Nepal in October on a 15-day trek. I think this would be the perfect size for me, because also I like a little bigger daypack for my hikes in the White Mountains. I have an older Gregory Z30, and I just tried on the new one and like the new details, plus I sweat really badly on hikes. As always thank you in advance, and I look forward to hearing from you.
Mike
Everett, MA Continue reading →
May 25, 2015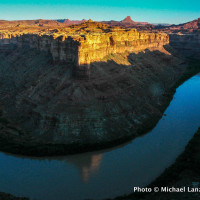 By Michael Lanza
What national park adventure should we take with our kids? That's a question I get frequently from parents. It's a tough one to answer, given all the great choices. But my advice always focuses on the ages of kids, because that's how I've always thought about picking the right trips for my kids. I ask myself: What's the most fun, safe adventure we can take them on at their ages?
I've compiled below my top five recommendations for absolute, must-do national park trips for families (with links to my story about each for more info and photos), arranged in order from the easiest, for younger kids, to the most challenging, for older, more-experienced kids. Continue reading →
← Older posts