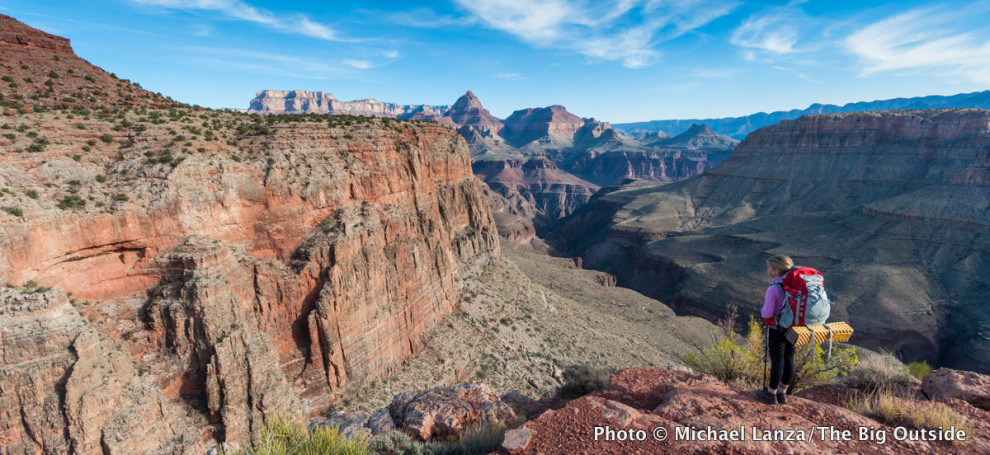 Featured
How does the Grand Canyon look through the eyes of a 10-year-old? A rugged and gorgeous, father-daughter backpacking trip from the New Hance Trail to the South Kaibab offers perspective.
Backpacking the Grand Canyon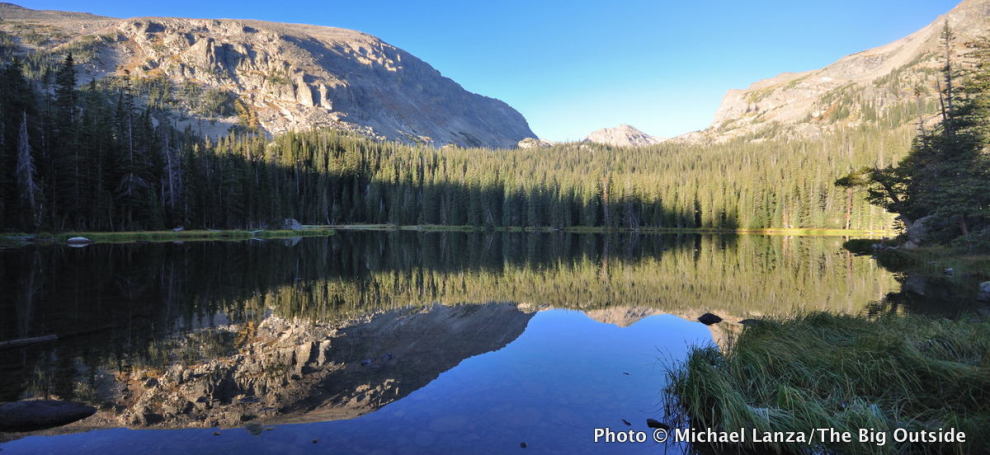 Featured
Sometimes a backpacking trip with kids starts all wrong—and ends all right. The 5 rules about getting kids outdoors that I broke in Rocky Mountain National Park.
Backpacking Rocky Mountain National Park
November 26, 2014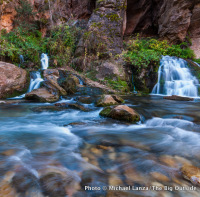 Big thanks for, as Wallace Stegner put it, "the best idea we ever had:" America's national parks. From my recent trip backpacking the Narrows in Zion National Park, which I will write about later at The Big Outside.
Happy Thanksgiving.
—Michael Lanza
Backpack
Kelty PK 50
$200, 50L/3,050 c.i., 3 lbs. 8 oz. (S/M)
Sizes: men's S/M (fits torsos 14.5-18.5 ins.) and M/L (fits torsos 17.5-21 ins.), women's S/M (fits torsos 14.5-18.5 ins.)
kelty.com
A cursory glance at the PK 50 tells you this may be the most unusual backpack you've ever seen, with its zipper-less design that's laser-focused on how the user accesses its contents. It's certainly one of the most unique packs I've ever tested and reviewed, so I felt intrigued enough to take it out on a three-day, 41-mile backpacking trip on the Timberline Trail around Oregon's Mount Hood—to see whether hyper organization would persuade me to recommend a backpack. Continue reading →
November 20, 2014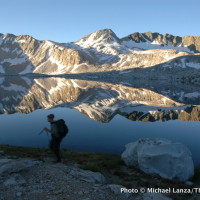 By Michael Lanza
Are you planning to hike the John Muir Trail, aka "America's Most Beautiful Trail?" There may be no more gorgeous long backpacking trip, step for step, than a thru-hike of the JMT through California's High Sierra, from Yosemite Valley to Mount Whitney. See why in this photo gallery, then read my story about it and see a video. Then start planning your hike. Continue reading →
November 19, 2014
By Michael Lanza
It's that time of year again, when you're shopping for the right something for a special someone… or you want to give a special someone the right suggestions for a gift for you. Either way, check out my annual list of top 25 favorite new pieces of outdoor gear and apparel, with links to my original reviews of these jackets, packs, boots, tents, and other gear. Continue reading →
On a chilly morning in the backcountry, what's the last thing you want to do? Get out of your warm sleeping bag to step outside. With the Sierra Designs Mobile Mummy 800, you don't have to—this sleeping bag converts to a long down jacket you can walk around in, as I did while camping at Idaho's City of Rocks National Reserve, when temperatures dipped into the 30s Fahrenheit.
And now you can win this sleeping bag in my giveaway at The Big Outside. Continue reading →
← Older posts