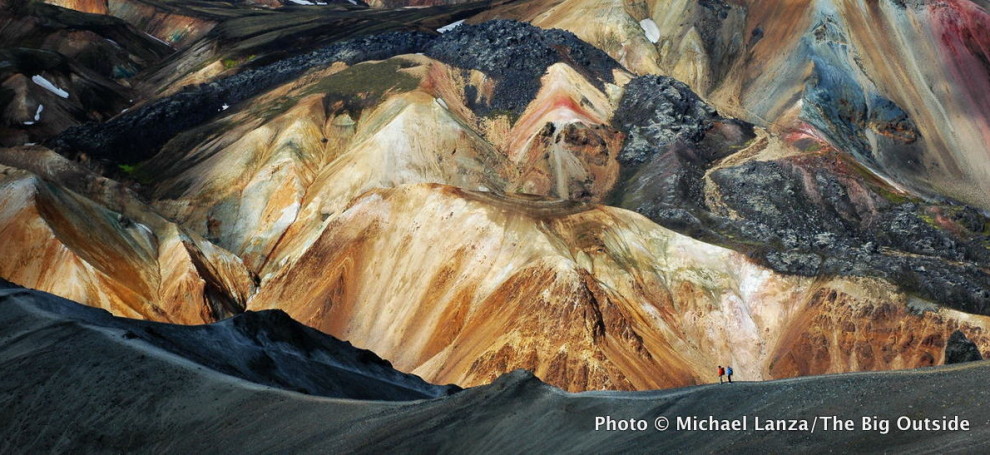 Featured
What were your best adventures? From the Teton Crest Trail, John Muir Trail, Glacier National Park, and the Grand Canyon to Norway, Patagonia, Iceland (shown here), and others, here are my all-time Top 10 Adventures. Start dreaming now.
My Top 10 Adventure Trips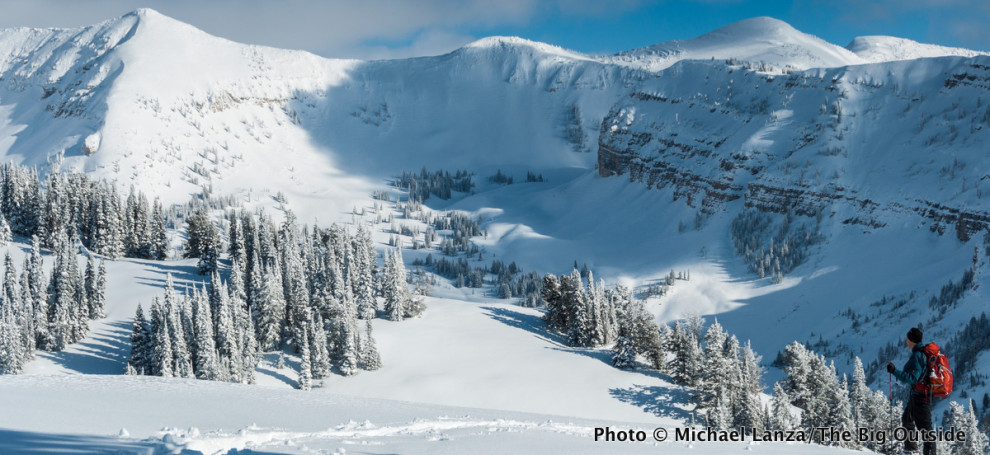 Featured
Have you explored Wyoming's Grand Tetons? How about in winter? Read this tale—with lots of photos—about backcountry skiing from the Baldy Knoll yurt in the Tetons.
Backcountry Skiing Wyoming's Tetons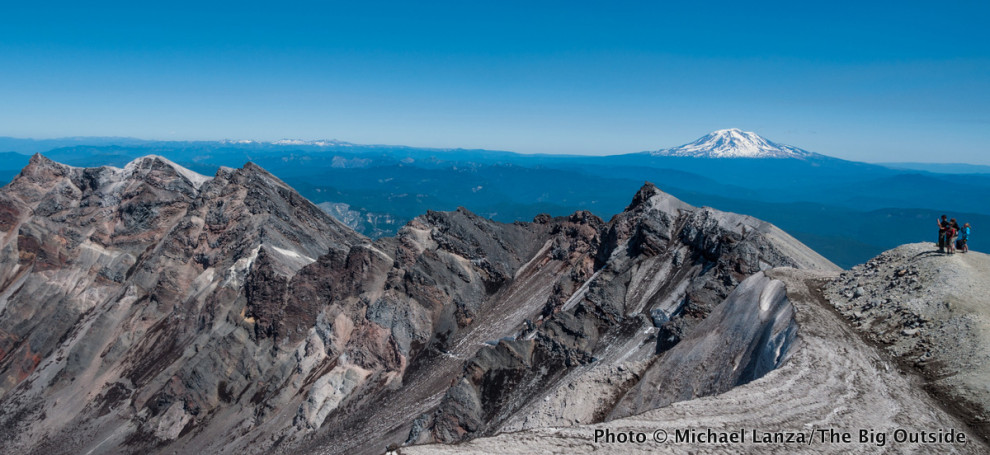 Featured
What happens when you try to hike three generations of one family, ranging in age from 10 to 76, all the way up Mount St. Helens? Find out in this story about one of America's greatest dayhikes.
Three Generations on Mount St. Helens
March 6, 2014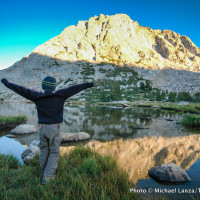 By Michael Lanza
As we neared Gunsight Pass in Glacier National Park, on the middle day of a three-day family backpacking trip, a man and woman in their fifties stopped to talk with us. They sized up our kids and smiled; Nate was nine and Alex was seven. "We're impressed!" they told us. "We never had any luck trying to get our kids to backpack when they were young." We chatted a bit and then headed off in opposite directions on the trail.
After they were out of earshot, Alex turned to me, wanting to clarify a point: "You didn't get us to do this," she told me. "We wanted to do it." Her words, of course, warmed my heart. But her comment also spotlighted the biggest lesson for parents hoping to raise their kids to love the outdoors: Create experiences that make them eager to go out again the next time. Continue reading →
March 5, 2014
By Michael Lanza
Only in southern Utah, home to America's greatest concentration of national parks, could a place like Capitol Reef National Park remain relatively unknown. But that's good for those of us who like parks where you see few other people on the trails—if any—and where the scenery just keeps getting more unbelievable around every bend. Through many visits over the years, including the past two years in spring with my family, I've had the opportunity to explore much of its backcountry, from the wild contours of rippled sandstone towers to the tightest slot canyons. And our kids have loved our adventures here. Continue reading →
March 4, 2014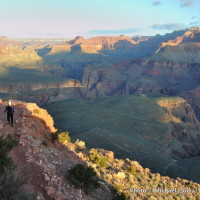 Hi Michael!
Jerry and I and the boys are meeting my parents in the Grand Canyon for the first couple days of our spring break. Jerry and I want to do a big dayhike. We have already done rim-to-rim-to-rim and all varieties associated with those three trails.
So, we're considering doing the South Kaibab to Grandview Trail (via the Tonto Trail) or vice versa. Thoughts? It would be a long day trip. Curious which direction we should do it and what else must we know? Continue reading →
Snow Pack
Exped Glissade 35
$229, 35L/2,136 c.i., 3 lbs. 2 oz.
One size
exped.com
Making a pack for backcountry skiing, snowboarding, or snowshoeing day trips that's lighter than most competitors is difficult to pull off without sacrificing support or features. But several days of backcountry skiing with the streamlined Glissade 35 in Idaho's Boise Mountains and Galena Summit area convinced me that it makes few sacrifices while delivering all you'd want in a snow pack. Continue reading →
February 27, 2014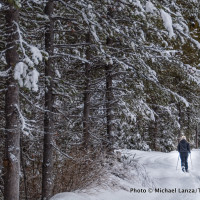 By Michael Lanza
We pause at the top of a steep hill on the Elkhorn Loop Trail in Idaho's Boise National Forest and contemplate where to go from here. My 17-year-old niece, Anna Garofalo, and I have cross-country skied for two hours to reach this quiet spot in the ponderosa pine forest, miles from the nearest road—and more than 2,000 miles and an experiential chasm from the only place she has ever known as home.
I lay out the choices to Anna: turn around and ski two more hours back to the Skyline yurt, where we're spending three nights with my wife and kids and another family; or explore a trail I've never actually skied in the many trips I've made to this system of ski trails and yurts north of Idaho City. I've never skied it because, unlike most of the trails out here, it's not groomed, and it lies out on the farthest perimeter of the trail system. Going that way would take us at least three more hours to reach the yurt. But I've long wanted to ski it, if for no other reason than its name: the Wayout Trail.
"Let's do it," Anna tells me. "After all, when am I going to be back here again?" God, I love that attitude. But I suppose that's how you would look at something you've been literally waiting almost your entire life to do. Continue reading →
← Older posts