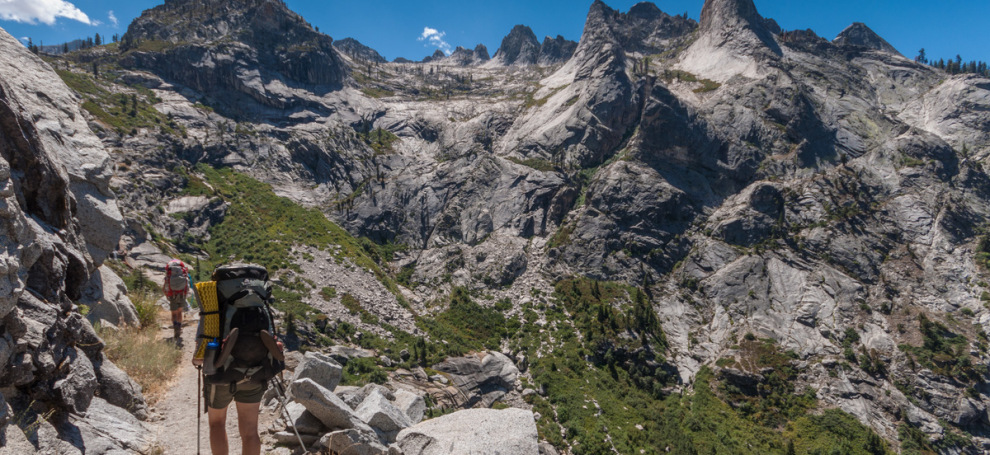 Featured
Jagged peaks, crystalline lakes, giant sequoias, and some of the most amazing campsites in America—that's what you find on this big loop through Sequoia National Park.
Backpacking Sequoia National Park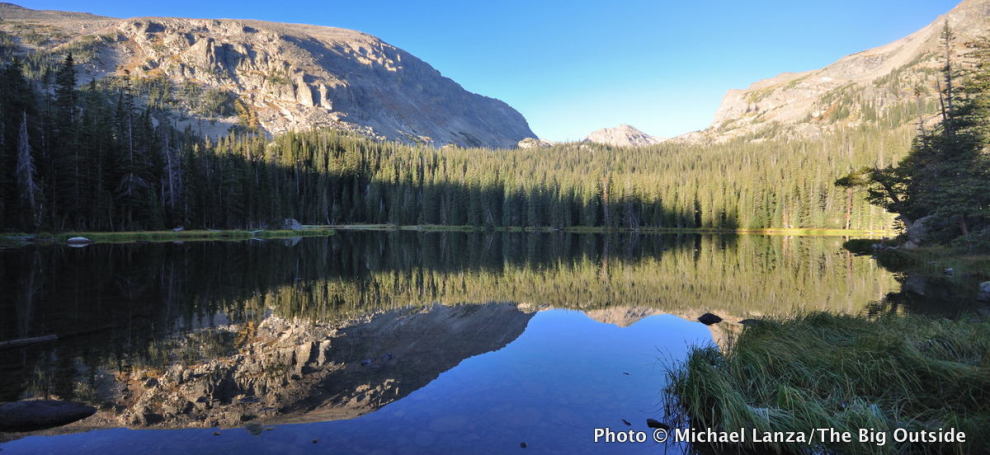 Featured
Sometimes a backpacking trip with kids starts all wrong—and ends all right. The 5 rules about getting kids outdoors that I broke in Rocky Mountain National Park.
Backpacking Rocky Mountain National Park
October 30, 2014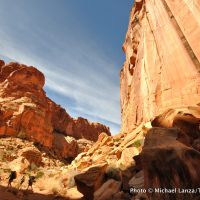 Hey Michael,
I was wondering if you have any hints or tips for planning out your food for bigger backcountry trips. Food planning is always something I have neglected and I think I could save myself some pack weight and have better meals with a little extra planning and direction (in true Bill Bryson style, I usually stick to noodles when in the bush).
Thanks as always, Michael. I hope you are your family are finding some fun adventures as the weather starts to turn!
Best,
Grant
St. Louis, MO Continue reading →
October 29, 2014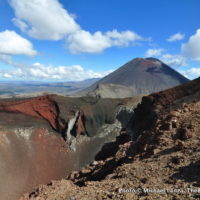 By Michael Lanza
Have you adventured in New Zealand yet? If not, then why not? Some of my all-time favorite assignments for Backpacker magazine have involved trekking and paddling on this island nation with an amazing bounty of natural beauty and a outdoors-loving culture to match it.
This is the time of year to start planning a visit during the upcoming austral summer; for many trips, you need to make travel arrangements and hut reservations months in advance. I've listed below a series of five-star, multi-sport adventures that could fill a two-week (or longer) visit to New Zealand. This itinerary includes dayhiking volcanoes, canoeing a wild river, a hut trek in the Southern Alps, and sea kayaking a remote fjord in the country's largest national park. Click on the links (or any photo) to read the complete story about each trip. Continue reading →
Kids Daypack
Osprey Zip 25
$60, 25L/1,526 c.i., 1 lb. 8 oz.
One size, not adjustable (fits children age 8 to 13)
ospreypacks.com
For my family's seven-day, hut-to-hut trek through Italy's Dolomite Mountains, I wanted a daypack for my 13-year-old son that's comfortable, has the capacity and good organization for his water, clothes, and personal items, and that's streamlined and stable so it wouldn't encumber him too much. So I had him test-drive a Zip 25. Continue reading →
October 23, 2014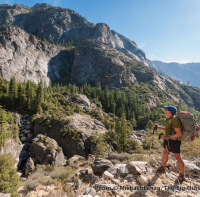 Michael,
First, let me say that I enjoy your trip reports, gear reviews and especially the photographs. I also love kids and your adventures with them are a joy to read. Your website inspires me to want to get out West and experience the wilderness. With that in mind, I have the opportunity to attend a wedding just outside the South Entrance to Yosemite National Park the weekend of Veterans Day. I have never been to Yosemite and I would hate to miss an opportunity to see the sights. I would like to stay a few days after the wedding to hike and possibly backpack. Do you have any suggestions for dayhikes and perhaps someplace to camp? Continue reading →
October 22, 2014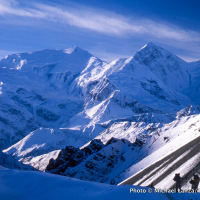 [Author's note: The recent tragedy involving dozens of trekkers dying in a snowstorm on the Annapurna Circuit prompted me to post this story, which I originally wrote for several newspapers, recounting my 17-day trek with my wife (then my fiancée) on one of the world's classic treks, Nepal's Annapurna Circuit, in October and November of 1997.]
By Michael Lanza
The old school bus rumbles to life with a painful metallic grinding and we roll forward, our chariot rocking side to side down a rutted, muddy street of a small crossroads town called Dumre in central Nepal. Angling down a hillside, the bus lists heavily to starboard and moves too slowly to escape its own cloud of choking exhaust, which drifts in through the open windows.
As we round a bend, an excited murmur rises among the Western trekkers on board. The bus, still inching forward and lurching violently, is heading straight for a swiftly running, rock-strewn creek. I glance at the Nepalis on the bus, searching for concern in the faces of those who have taken this ride before. They look bored. Continue reading →
← Older posts