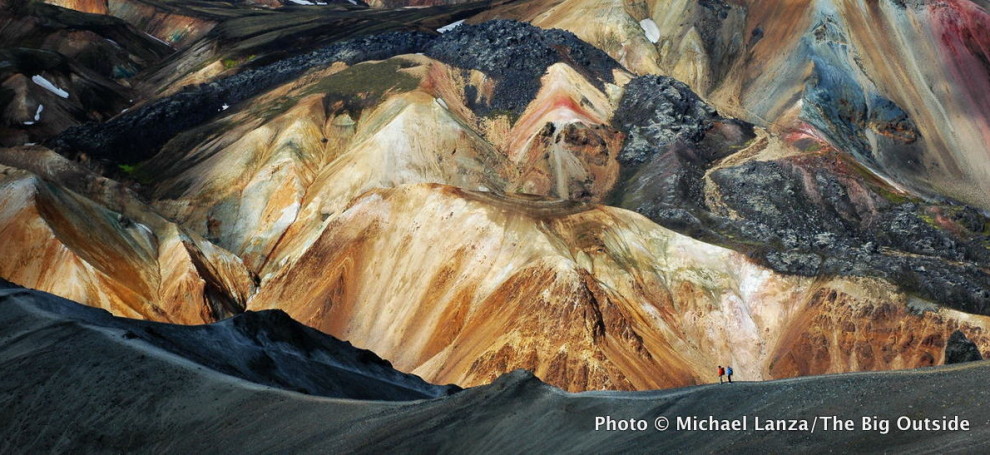 Featured
What were your best adventures? From the Teton Crest Trail, John Muir Trail, Glacier National Park, and the Grand Canyon to Norway, Patagonia, Iceland (shown here), and others, here are my all-time Top 10 Adventures. Start dreaming now.
My Top 10 Adventure Trips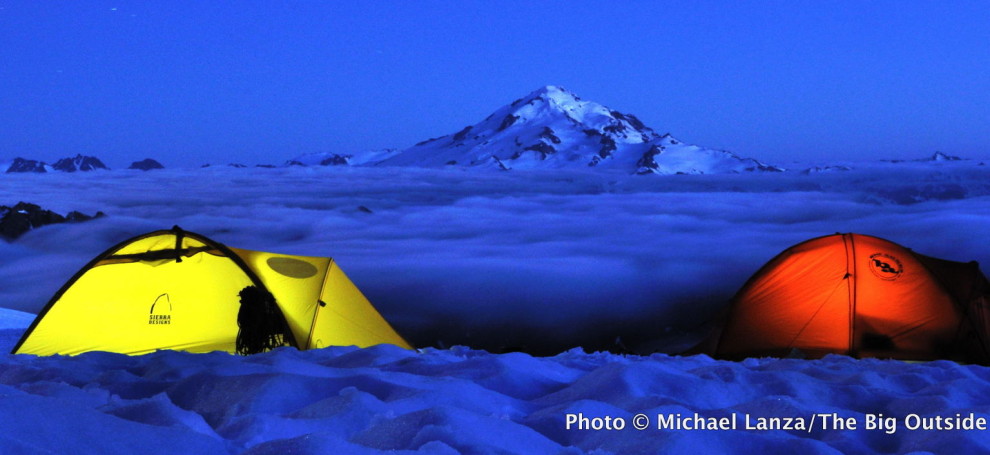 Featured
A great backcountry campsite can often define a trip, forging the most lasting memory. Here's my top 25 all-time favorite backcountry campsites. Start planning your next adventure.
25 Favorite Backcountry Campsites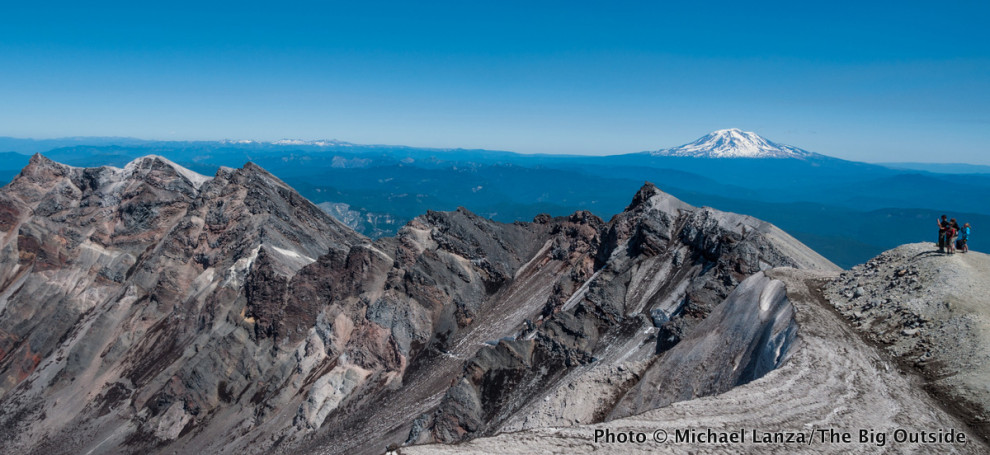 Featured
What happens when you try to hike three generations of one family, ranging in age from 10 to 76, all the way up Mount St. Helens? Find out in this story about one of America's greatest dayhikes.
Three Generations on Mount St. Helens
April 16, 2014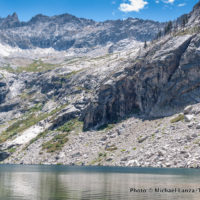 By Michael Lanza
It is one of those unfortunate inevitabilities of life, like death and taxes: Occasionally on backpacking trips you will hike past one of the most sublime patches of wilderness real estate you have ever laid eyes on, a spot so idyllic you can already see your tent pitched there and you standing outside it, warm mug in your hands, watching a glorious sunset. Continue reading →
Backpacking with my kids amplifies a challenge any backpacker faces: finding a tent that provides good living space and stability without being a burdensome weight or filling your backpack. So on a trip with my kids in the Needles District of Utah's Canyonlands National Park, without my wife or another adult to share the family food and gear load, I took the Flash 3 for a test drive and was blown away by the amount of space it has for a sub-five-pound, freestanding shelter.
And now you can win one in my giveaway at The Big Outside.
 What better way to celebrate Tax Day! Continue reading →
April 14, 2014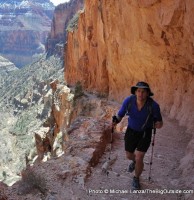 By Michael Lanza
I don't remember the first time I hiked more than 20 miles in a day. But living and hiking in New England at the time, where one mile of rocky, up-and-down trail feels as physically punishing as two miles in other parts of the country, I undoubtedly got to that distance through incrementally longer dayhikes. I only wish I could remember the sense of pleasure with myself that I must have felt that first time.
But I can list precisely the number of times I've hiked more than 30 miles in a day. Continue reading →
April 10, 2014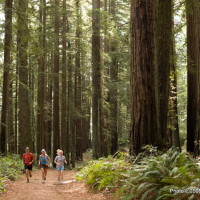 By Michael Lanza
Pausing along the Coastal Trail, which slithers across crumbling bluffs that plunge 400 feet to the ocean in the rugged hills of Northern California's Golden Gate National Recreation Area, I'm struck by a sense of awe. Far below us, the surf sloshes loudly against the rocky shore of Pirates Cove, where stone pinnacles rise out of the sea, isolated by centuries of wave erosion. It's the kind of scenery that makes talking sound like loud radio static, so we fall silent. Continue reading →
April 9, 2014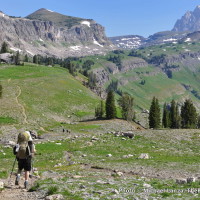 By Michael Lanza
After at least 17 trips into the backcountry of Grand Teton National Park, I still can't get enough of these sharply serrated peaks and deep, cliff-flanked canyons, the alpine lakes and icy creeks, campsites with jaw-dropping views, or the explosion of wildflowers in summer. I count two camping areas in the Tetons among my list of top 25 favorite backcountry campsites of all time; but really, other spots where I've pitched a tent in this park would make almost anyone's list. I've hiked all or parts of the Teton Crest Trail—step for step, one of America's most fabulous backpacking trips—multiple times, including with my kids. Continue reading →
← Older posts