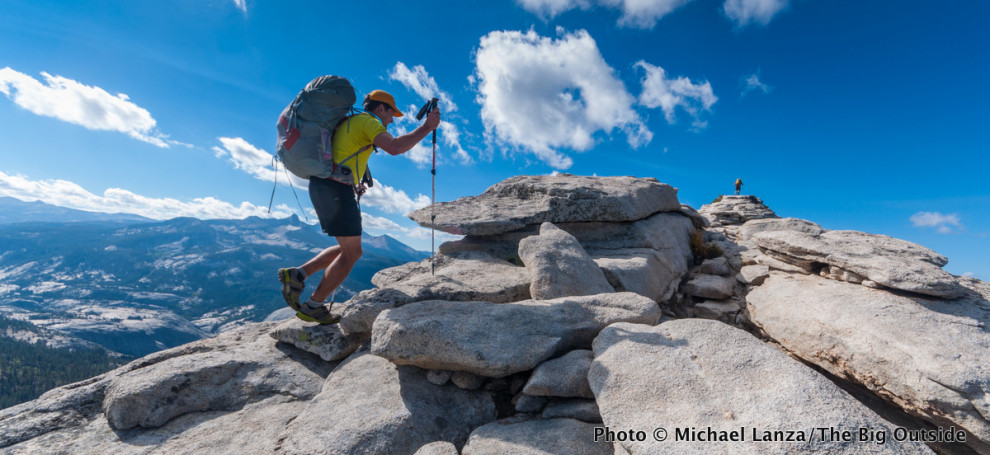 Featured
Don't get shut out of a backcountry permit in popular parks like Yosemite. Read my 10 Tips For Getting a Hard-to-Get National Park Backcountry Permit.
Take an Epic National Park Adventure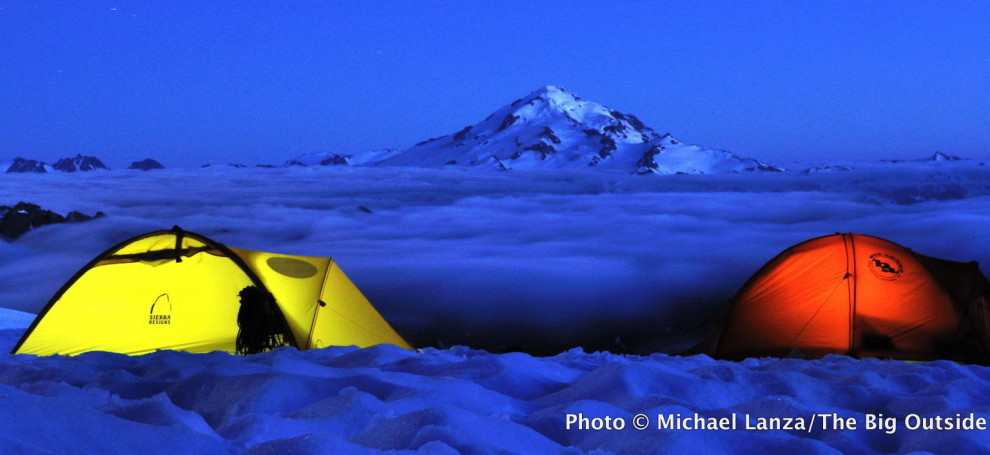 Featured
What could be better than daydreaming over a gallery of 20 photos from great adventures? Planning one of these trips. That's what.
20 Big Adventures In Pictures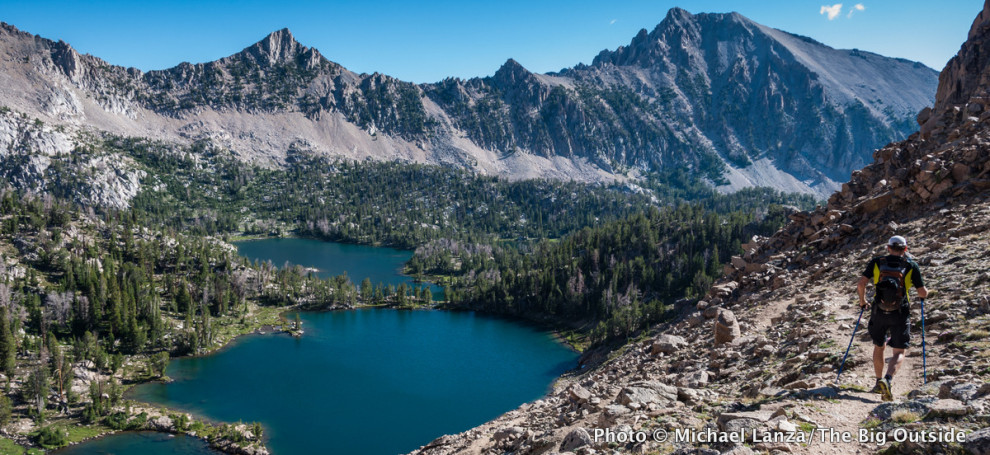 Featured
Want to be able to hike 20 or 30 miles in a day? Here's how I pull off ultra-hikes of up to 40 miles.
How to Hike Farther
Backpack
Osprey Atmos AG 65/Aura AG 65
$260, 4 lbs. 11 oz. (men's medium)
Men's Atmos AG 65 sizes: S-L
S 62L/3,783 c.i., fits torsos 40-48cm/16-19 ins.
M 65L/3,967 c.i., fits torsos 46-53cm/18-21 ins.
L 68L/4,150 c.i., fits torsos 51-58cm/20-23 ins.
Women's Aura AG 65 sizes: XS-M
XS 60L/3,661 c.i., 4 lbs., fits torsos 14-17 ins./35-43cm
S 62L/3,783 c.i., 4 lbs. 2 oz., fits torsos 16-19 ins./40-48cm
M 65L/3,967 c.i., 4 lbs. 4 oz., fits torsos 18-21 ins./46-53cm
ospreypacks.com
A backpack is a little like a relationship: It's hard to tell what it's going to be like when you first meet, and then you get to know each other much better over time. But in that sense, the Atmos 65 is different from most packs I've tested over the past 20 years: It felt very different, in a good way, the first time I put it on, and that positive first impression bore out as I carried it on two treks in New Zealand's Fiordland National Park in March and a family ski trip to a backcountry yurt in Idaho's Boise Mountains in January. Continue reading →
March 31, 2015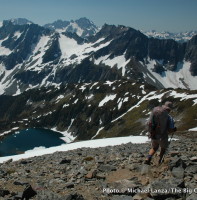 Mike,
I know this is a really random question, but when descending mountain trails my big toes suffer immensely. Besides tying the laces up really tight, is there a trick to protecting them without losing a toenail or having them feel beat up?
Geoff
Rexburg, ID Continue reading →
March 30, 2015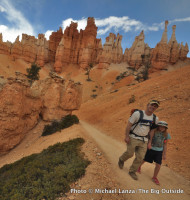 By Michael Lanza
Bryce Canyon's Navajo Loop/Queens Garden Loop is a popular trail for good reason, with constant views of hoodoos—the multi-colored, limestone, sandstone, and mudstone spires that look like giant, melting candles, including the famous formation called Thor's Hammer. But once turning onto the Peek-a-Boo Loop, you lose the crowds—and discover the scenic heart of Bryce Canyon while hiking below the Wall of Windows and row after row of towers in flourescent shades of red and orange.
Special offer! Hey dog owners, want to win $5,000 to take a dream trip? @Kurgo is giving out $5,000 sponsorships to take your dream #adventure in 2015. Apply now! http://www.kurgo.com/adventure. Continue reading →
March 29, 2015
By Michael Lanza
There are a lot of tents out there. How do you choose between them? Backpackers come in different sizes and have different needs and preferences in a tent. In testing scores of backcountry tents over the past two decades, for reviews in Backpacker Magazine and this blog, I've seen the best and the worst—and gotten a sense of what to look for in a tent and how to help people pick out one they like. Here are my five simple tips for finding a tent you'll love. Continue reading →
Rain Jacket
Montane Featherlite Shell Jacket
$399, 11 oz. (men's medium)
Sizes: men's S-XXL
montane.co.uk
Not many corners of the globe receive more rain than southern New Zealand's Fiordland National Park, which sees anywhere from seven to 10 meters of precipitation annually—that's anywhere from 275 to almost 400 inches of water falling from the sky, upwards of 20 times as much as received by famously gloomy Seattle. That makes it a pretty good place to test a rain jacket. The new Featherlite kept me dry and comfortable—sometimes for many hours of hiking in steady rain or wet snow—on Fiordland's Kepler and Dusky tracks earlier this month. Continue reading →
← Older posts