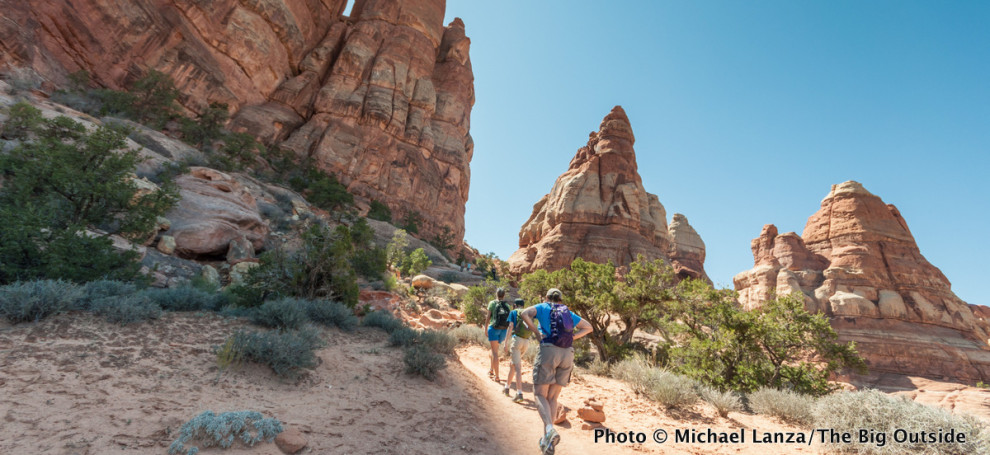 Featured
Discover a pair of Southwest jewels: Read about my family's adventure backpacking and hiking in Canyonlands and Arches national parks.
Exploring Canyonlands and Arches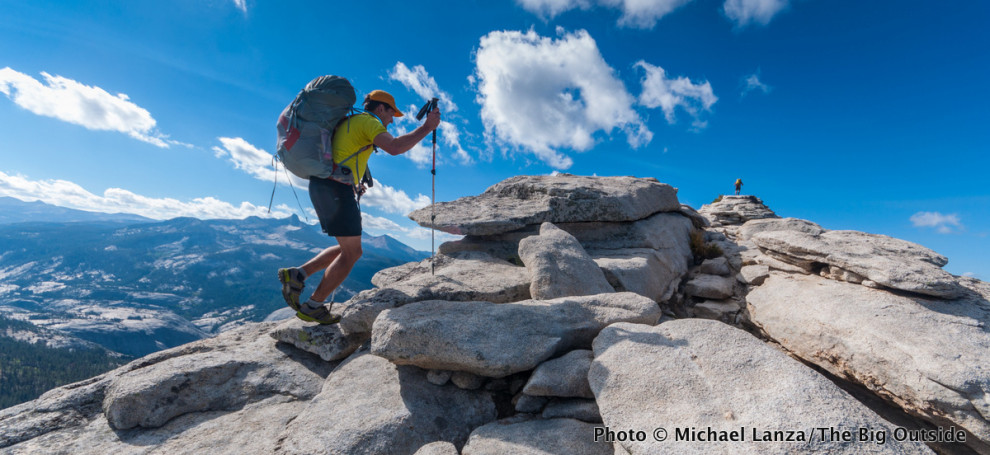 Featured
Don't get shut out of a backcountry permit in popular parks like Yosemite. Read my 10 Tips For Getting a Hard-to-Get National Park Backcountry Permit.
Take An Epic National Park Adventure
Featured
There are few experiences as sublime or memorable as having a gorgeous campsite in the backcountry. I've been lucky to enjoy many. Here are my top 25. You'll want to hit them all.
My 25 Favorite Backcountry Campsites
April 27, 2015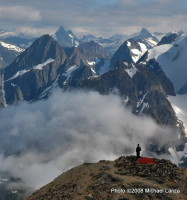 By Michael Lanza
An unforgettable campsite can define a backcountry trip. Sometimes that perfect spot where you spend a night forges the memory that remains the most vivid long after you've gone home. A photo of that camp can send recollections of the entire adventure rushing back to you—it does for me. I've been very fortunate to have pitched a tent in many great backcountry campsites over more than two decades of backpacking and trekking all over the U.S. and the world. I've boiled the list of my favorite spots down to these 25. Continue reading →
April 26, 2015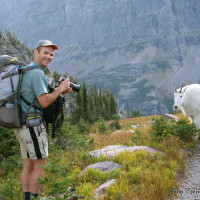 Mr. Lanza,
Been following you for a while, great site, great articles and amazing photography. I've been a lifelong outdoorsman and really enjoy hiking, backpacking, mountain biking and fly-fishing. I am also a professional photographer, working as a newspaper photographer. My question is: How do you juggle the obvious needs of equipment, time, and enjoyment of photography while doing things outdoors? I know you make your living this way, but I have been struggling with the choices of how much equipment to take, how much time to spend shooting images, and how much time the photography takes from my enjoyment of the outdoors. Continue reading →
April 24, 2015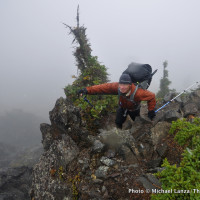 Hi Michael,
I've been reading your site for quite a while and appreciate your perspective. I've simultaneously been on an unsuccessful quest for the perfect backcountry shoes and finally thought to ask you for advice. I work as a backcountry botanist in wet, mountainous areas including Hawaii and the National Parks of Washington state (mostly North Cascades). This means that I spend much of my time both on and off-trail in rough and varied terrain. Generally, I don't actually climb rock faces. While on trail, I usually also carry a heavy (50 lbs.+) backpack. Obviously, these demands seem to suggest a heavy, leather boot, period. But, over the past five years, those heavy-duty shoes just haven't worked for me. Continue reading →
April 23, 2015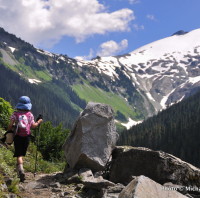 By Michael Lanza
On my first trip to North Cascades National Park, I was sure I'd found heaven. The hard-earned views of a sea of jagged spires and snow- and ice-covered peaks stretching as far as you could see instantly cemented the place as one of my favorite mountain ranges and parks. I've returned many times, backpacking, climbing, ski-mountaineering, and with my kids (the photo above shows my daughter, Alex, then seven, hiking to Hannegan Pass). But not many hikers and backpackers have visited or know much about the North Cascades. So to celebrate National Parks Week at The Big Outside, I offer this gallery of photos to persuade you to put this park high on your list. Continue reading →
April 22, 2015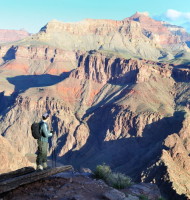 By Michael Lanza
Whether you backpack it or hike it in one very long day, trekking across the Grand Canyon from the South Rim to the North Rim is one of our National Park System's most scenic and aspirational adventures, in one of the planet's most magnificent and unfathomable landscapes. For the ultra-fit and experienced, hiking across and back in a day—known as a rim-to-rim-to-rim or "r2r2r," and comprising at least 44 miles and 11,000 vertical feet—could be the greatest single day of hiking of your life (unless, of course, you do it again). Continue reading →
← Older posts