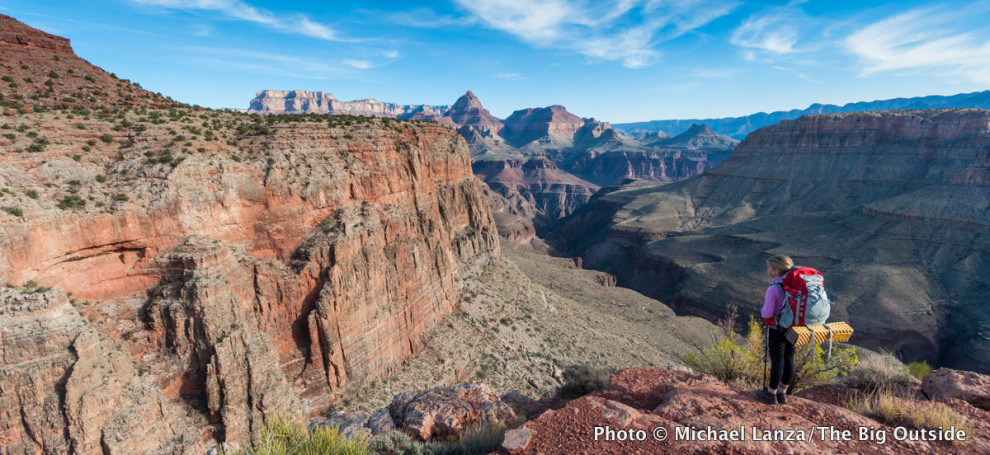 Featured
How does the Grand Canyon look through the eyes of a 10-year-old? A rugged and gorgeous, father-daughter backpacking trip from the New Hance Trail to the South Kaibab offers perspective.
Backpacking the Grand Canyon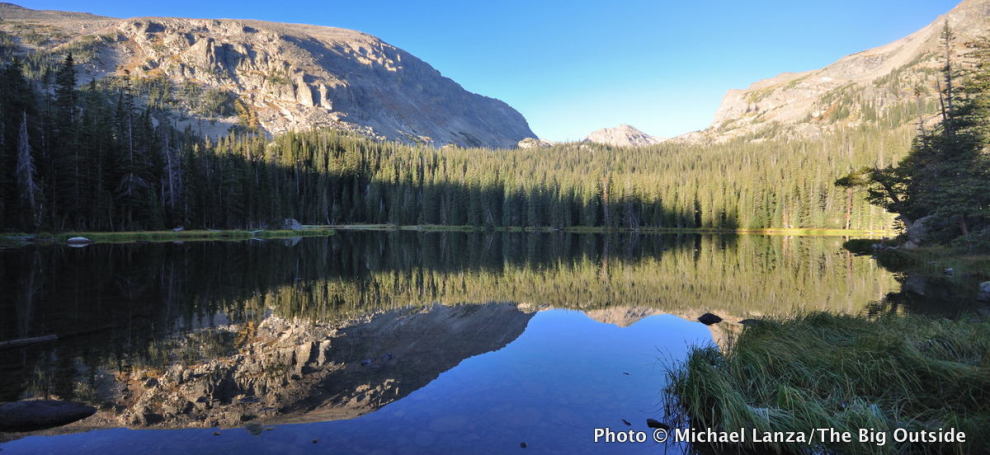 Featured
Sometimes a backpacking trip with kids starts all wrong—and ends all right. The 5 rules about getting kids outdoors that I broke in Rocky Mountain National Park.
Backpacking Rocky Mountain National Park
November 20, 2014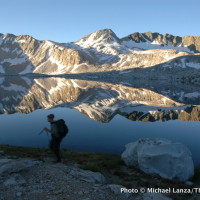 By Michael Lanza
Are you planning to hike the John Muir Trail, aka "America's Most Beautiful Trail?" There may be no more gorgeous long backpacking trip, step for step, than a thru-hike of the JMT through California's High Sierra, from Yosemite Valley to Mount Whitney. See why in this photo gallery, then read my story about it and see a video. Then start planning your hike. Continue reading →
November 19, 2014
By Michael Lanza
It's that time of year again, when you're shopping for the right something for a special someone… or you want to give a special someone the right suggestions for a gift for you. Either way, check out my annual list of top 25 favorite new pieces of outdoor gear and apparel, with links to my original reviews of these jackets, packs, boots, tents, and other gear. Continue reading →
On a chilly morning in the backcountry, what's the last thing you want to do? Get out of your warm sleeping bag to step outside. With the Sierra Designs Mobile Mummy 800, you don't have to—this sleeping bag converts to a long down jacket you can walk around in, as I did while camping at Idaho's City of Rocks National Reserve, when temperatures dipped into the 30s Fahrenheit.
And now you can win this sleeping bag in my giveaway at The Big Outside. Continue reading →
Hiking/Scrambling Shoes
Five Ten Camp Four
$150, 1 lb. 13 oz. (US men's 9)
Sizes: men's 4-13, women's 5-11
Five Ten Camp Four Mid
$170, 2 lbs. (US men's 9)
Sizes: men's 4-13
fiveten.com
Whether on rugged, rocky trails or off-trail, some hikes demand more from footwear. On a 13.5-hour, roughly 18-mile, mostly off-trail dayhike with about 7,000 feet of vertical gain and loss in Idaho's Sawtooth Mountains in July, I needed shoes with sticky soles for scrambling steep rock, but also good traction on every possible mountain surface from sand and scree to snow. Plus, I wanted solid protection for my feet and comfort for walking many hours. The Camp Four Mid delivered on all counts that day, as did the low-cut version on similar terrain when hiking to climbing routes in Idaho's Castle Rocks State Park. Continue reading →
November 12, 2014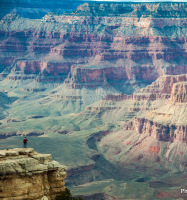 Hi Michael:
During the second week of November, a buddy and I are considering a rim or river to rim hike in the Grand Canyon. We are planning to descend South Kaibab Trail, walk along River Trail, and ascend via Bright Angel Trail. Plan would be to start early and complete the hike in the same day. We will carry survival gear. Neither of us has been to the GC. One of us is very experienced (and in excellent physical condition), and one of us has moderate experience (in very good physical condition).
We would appreciate your comments on hiking in November—weather, trail conditions, and anything else that may assist us. We both prefer not to hike in the wet, and neither of us wants anything to do with snow! Also, if November is the wrong month to do this, we would delay until next year. Continue reading →
← Older posts