Category Archives: Gear Reviews
I've been testing gear for Backpacker magazine for two decades and counting. At The Big Outside, I review only what I consider the best outdoor gear and apparel.
March 22, 2015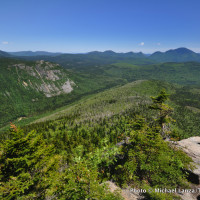 Hi, Michael,
I've got a pair of Asolo Yukons that I've used for nearly 20 years. They are comfortable as can be and offer great ankle support, but at age 52 I'm wondering if I should part with my beloved Yukons and invest in a modern, lighter boot. I've heard that every pound on the feet is like five pounds on the back, and as my joints age and my stamina diminishes, I've thought it might be wise to buy new. I do mostly dayhikes with a few two-night backpacking trips a season, typically carrying about 20 to 25 pounds. We hike in the White Mountains of N.H., which typically means rocky and wet! I'd love your thoughts on whether to stick with these high-quality tried-and-true Yukons or ditch them for something lighter.
John
Easton, MA
Special offer! Hey dog owners, want to win $5,000 to take a dream trip? Kurgo is giving out $5,000 sponsorships to take your dream adventure in 2015. Apply now! kurgo.com/adventure Continue reading →
← Older posts