Category Archives: International Adventures
Stories and photos from classic international adventure trips, from Patagonia to New Zealand, Iceland to Norway, and more.
April 3, 2014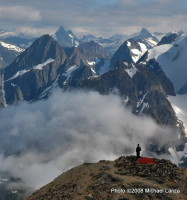 By Michael Lanza
An unforgettable campsite can define a backcountry trip. Sometimes that perfect spot where you spend a night forges the memory that remains the most vivid long after you've gone home. A photo of that camp can send recollections of the entire adventure rushing back to you.
I've been fortunate to have pitched a tent in many great backcountry campsites over more than two decades of backpacking and trekking all over the U.S. and the world. I've boiled the list of my favorite spots down to 25. Continue reading →
← Older posts