By Michael Lanza
Snow still covered the ground deeply at the very end of May as my friend Dave Simpson and I hiked up into Garnet Canyon, in Grand Teton National Park. We were there to attempt a one-day climb of the Middle Teton; but in the mountains, things do not always go as planned. Snow conditions were softer and more unstable than we expected, and as we hiked to well above 10,000 feet, we saw seven wet avalanches slough off the peaks to either side of us (none, fortunately, threatening us). So we abandoned our climbing plans, but still enjoyed one of the premier dayhikes in the Tetons—as I think you'll see in this photo gallery from that day.
The prime season for hiking and backpacking in the Tetons, when trails are mostly snow-free, is July through September. Plan on late July into the first half of August for wildflowers in bloom at higher elevations.
If you're making plans to dayhike or backpack in Garnet Canyon or anywhere in the Tetons, see all of my stories about Grand Teton National Park and one of America's finest backpacking trips (and one of my top 10 favorites), the Teton Crest Trail, as well as all of my Ask Me posts about the Tetons.
---
---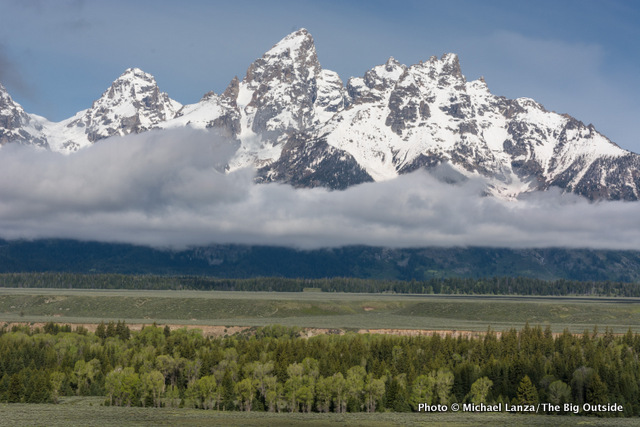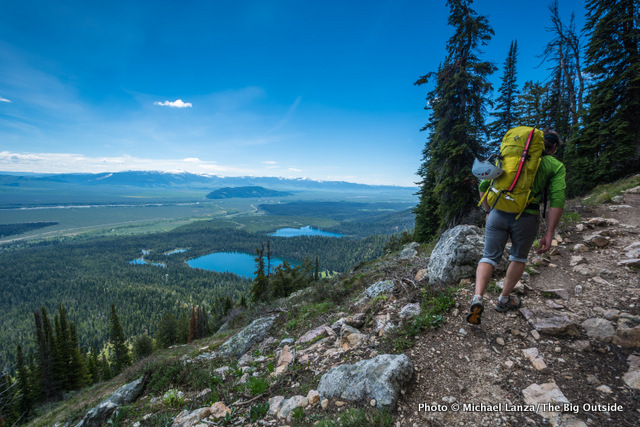 You'll also find some spots in the Tetons, and inspiration for other great national-park adventures, in my list of 25 favorite backcountry campsites, and useful advice on clearing the hurdles to backpacking in the Tetons in my "10 Tips For Getting a Hard-to-Get National Park Backcountry Permit."
While you're at it, check out all of my stories about national park adventures at The Big Outside.
The Big Outside helps you find the best adventures. Join now to read ALL stories and
get a free e-guide

!
Tell me what you think.
I spent a lot of time writing this story, so if you enjoyed it, please consider giving it a share using one of the buttons at right, and leave a comment or question at the bottom of this story. I'd really appreciate it.