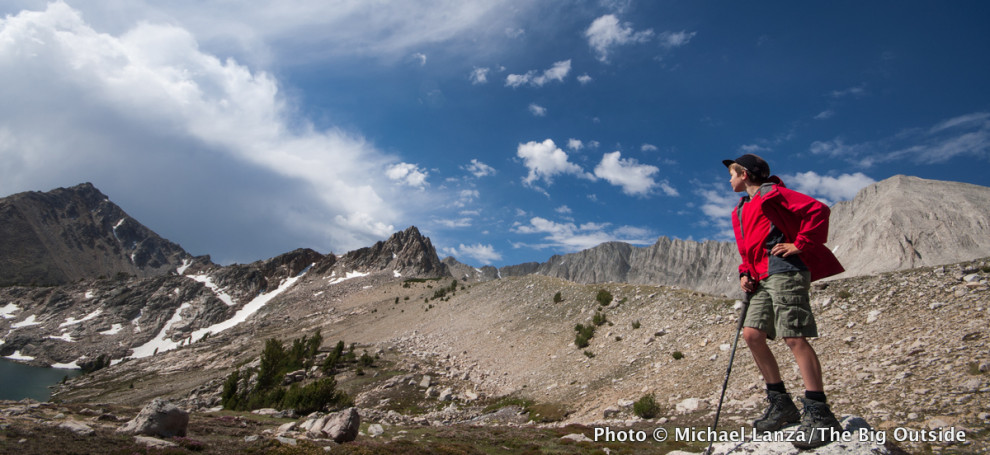 Featured
The Spider Gap-Buck Creek Pass Loop in Washington's Glacier Peak Wilderness harbors big scenery—like Image Lake—and big adventure. See why I love the North Cascades region.
Exploring the Glacier Peak Wilderness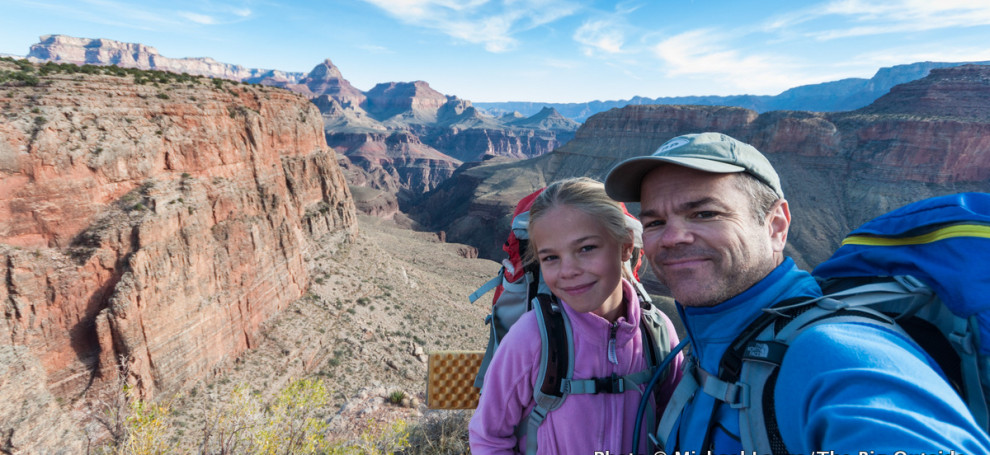 Featured
Why I take regular father-son and father-daughter outdoor adventures—and how my kids look forward to it as much as I do.
Boy Trip, Girl Trip
Backpack
Black Diamond Element 60/Elixir 60
$220, 60L/3,661 c.i., 3 lbs. 6 oz. (men's medium)
Sizes: men's medium and large (62L/3,783 c.i.), women's small (58L/3,539 c.i.) and medium (60L/3,661 c.i.)
blackdiamondequipment.com
On a June backpacking trip with my 13-year-old son to Alice Lake in Idaho's Sawtooth Mountains, I found myself clambering over four-foot-tall, slick, densely consolidated drifts of snow not yet melted out on the trail, fording a fast, frigid, and knee-deep creek, and tiptoeing over logs across the creek. In circumstances that challenge your balance, it's nice to have a pack that feels like an extension of your body, rather than tugging you in a direction you don't want to go. The impressively lightweight Element 60 did that, plus it has the capacity for longer trips and smart design details. Continue reading →
August 5, 2014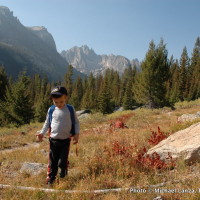 Dear Michael,
I'm hoping you can help me out with a backpacking question I have. I'm looking for a sleeping bag for my daughter for summer backpacking trips in the Northwest. She will be four this summer. We've backpacked with her before, but this is the first year she'll be too big to sleep in our bags. Backpacking with a kid means so much stuff, plus for at least part of the time, I'll be carrying her, meaning my husband is stuck with a lot of gear. The biggest problem is the sleeping bag. All of the bags I can find out there are big enough for much older kids. I really only need a small bag that will last her a couple years and keep her warm. Any ideas on something that could work for her? Continue reading →
Backpacking Boots
Scarpa Zanskar GTX
$259, 3 lbs. 3 oz. (men's Euro 42/US 9)
Sizes: men's Euro 40-47, 48
scarpa.com
I'm a big fan of lightweight gear, including footwear. But sometimes you need boots that can handle anything: steady rain, mud, snow, scree, rocky trail, and the abuse of off-trail scrambling, plus deliver the support and protection for any circumstance, carrying any amount of weight. The best heavy-duty boots do all these things without actually feeling heavy or clunky. On an early-summer backpacking trip in Idaho's Sawtooth Mountains and nine days of trekking hut-to-hut on the rugged Alta Via 2 through Italy's Dolomites in July, the Zanskar GTX did all of that for me. Continue reading →
July 31, 2014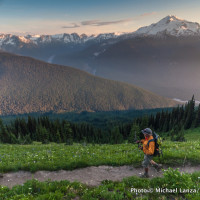 By Michael Lanza
I step one foot from the dry rock onto the snow and find it frozen solid on this chilly early morning in late July. Ahead of me, a line of boot tracks, undoubtedly created yesterday afternoon, after sunshine and warm temperatures had softened the snow, leads up to Spider Gap. Below me, this broad, hooked finger of white ice undulates downhill like a frozen water slide—one that runs for hundreds of feet between high walls of stone and ends not in a big, deep pool, but on rocks.
This isn't a water slide with any commercial potential. Continue reading →
July 30, 2014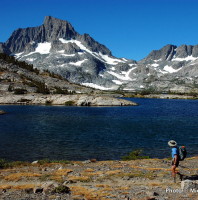 Hi Michael,
I have been enjoying your adventure posts immensely; keep up the great work!
I lead hikes for the local chapter of the Sierra Club in Tucson, and in mid-August we'll be doing a 7-day backpacking adventure in the High Sierra. We'll be accessing the John Muir Trail, with elevations ranging from 9,000 to 12,000 feet. How cold can it get at this time of year and what clothes/protection would you recommend? Would a light windbreaker over a fleece with gloves and hat be sufficient? Or would you recommend a down jacket, etc.? Continue reading →
← Older posts
Newer posts →