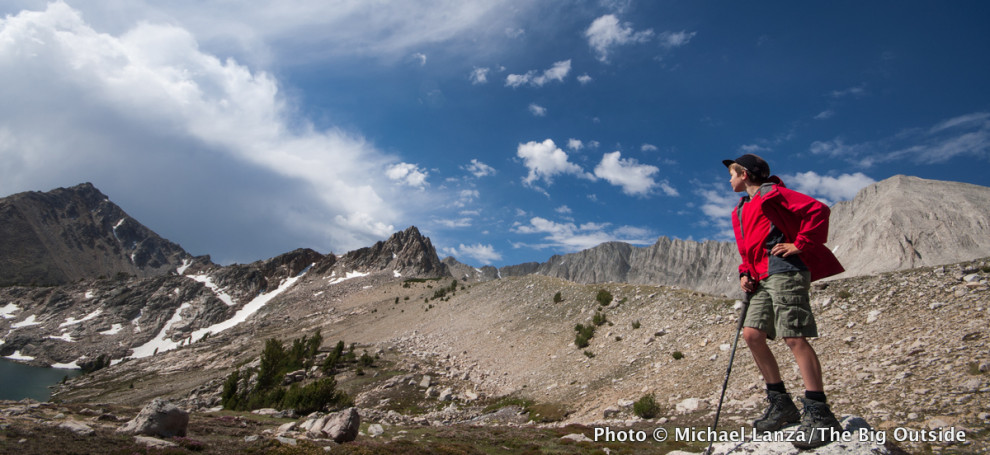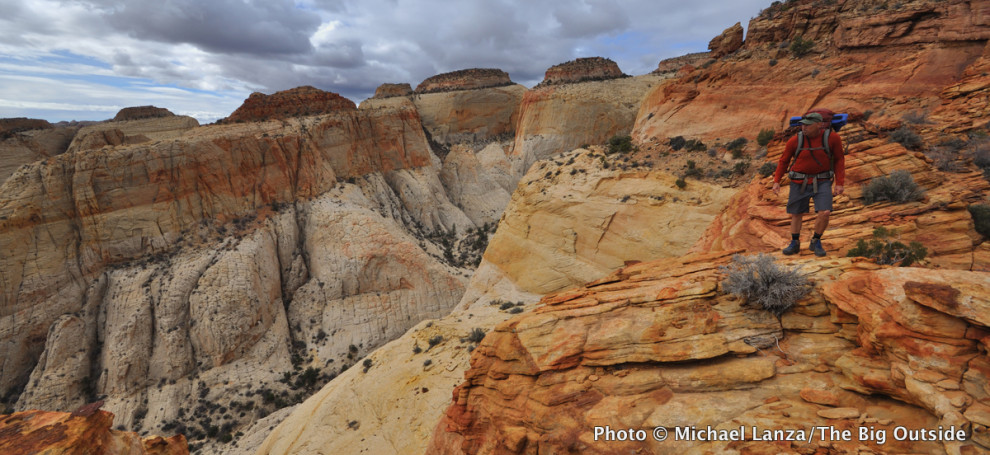 Featured
Is it possible that one of the most gorgeous hikes in America is one that few people have ever done… or even heard of? Do you believe in magic? Read about the Beehive Traverse in Utah's Capitol Reef National Park.
Hiking Across Utah's Capitol Reef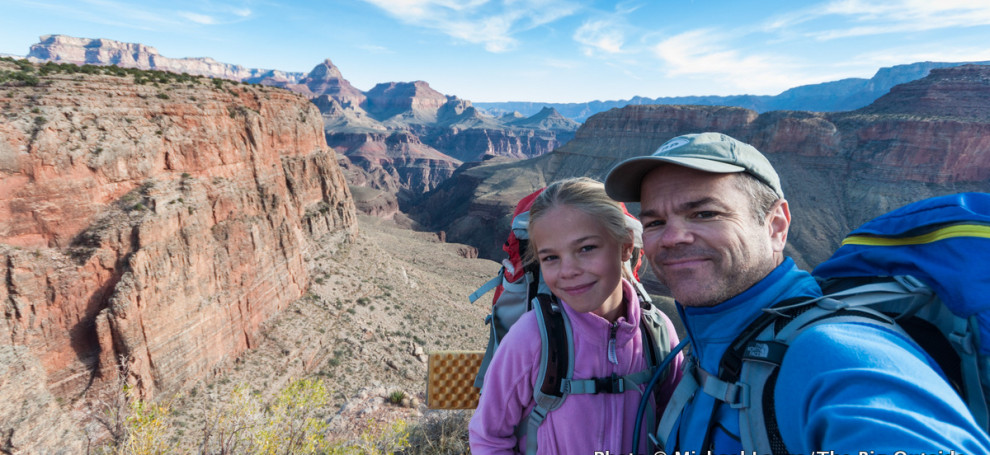 Featured
Why I take regular father-son and father-daughter outdoor adventures—and how my kids look forward to it as much as I do.
Boy Trip, Girl Trip
July 10, 2014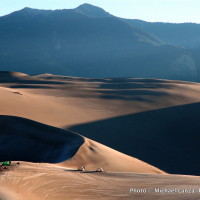 By Michael Lanza
Everyone has favorite campsites from unforgettable backcountry trips. I've been fortunate to have pitched a tent in many great backcountry campsites over more than two decades of backpacking and trekking all over the U.S. and the world. I've boiled my list of my favorite campsites down to 25. Continue reading →
July 8, 2014
Michael,
Hope you are well. I was inspired by your Gunsight Lake trip with the family in Glacier National Park and was planning on backpacking there in August with a friend. While I have confirmed air travel, hotel, two-night Sperry Chalet and workshop reservations, I just found out that my advance mail-in reservation for Gunsight Lake and Lake Ellen Wilson campgrounds have been denied.
I arrive on Day 1 to Kalispell at 2 p.m. local time, so have a bit of time to see if I can snag one of the potentially open walk-in spots. But having never done this before, I am not sure if that is a realistic option. Any advice to offer? Continue reading →
Hiking/Trail Running Shoes
La Sportiva Wildcat 3.0
$115, 1 lb. 8 oz. (men's Euro 42/US 9)
Sizes: Euro men's 38-47.5, women's 36-43
sportiva.com
There are trail-running shoes I can run in, and then there are shoes I can run and hike far in because they simply have greater support and cushion for handling the cumulative abuse that feet suffer on longer outings. On many trail runs of up to 12 miles in the Boise Foothills—plus one 20-mile, 3,600-foot run—the Wildcat 3.0 never caused me the hot toes, sore soles, or foot achiness that I get from some lightweight shoes on runs of more than eight or 10 miles. Even after that 20-miler in the Wildcats, my feet felt good. Continue reading →
July 1, 2014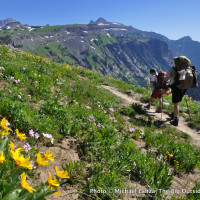 Michael,
I enjoy your website—lots of good stuff on there. I'm planning on doing the Teton Crest Trail from the tram [at Jackson Hole Resort on Rendezvous Mountain] to Cascade Canyon. I had this trip planned last year for the first week in September and we had to cancel. We were going to camp at Marion lake, Death Canyon Shelf, and South Fork Cascade Canyon. So this year all of the permits are gone. I know I could possibly get this permit first-come [up to one day in advance at the park]. For a backup plan, I was thinking of camping outside the park. Maybe the first night just north of Marion Lake and one or two night in Alaska Basin. What are your thoughts on this, and have you ever camped outside the park on the Teton Crest Trail? Continue reading →
June 29, 2014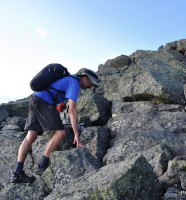 By Michael Lanza
We scramble up the blocky talus of 5,799-foot Mt. Adams, reaching the second-highest point in New Hampshire's White Mountains at 6:45 a.m. Pausing just long enough for a few quick photos, we drop a knee-crunching, ankle-wrenching 700 vertical feet in a mile to Edmands Col, then regain that elevation in a half-mile climb to the top of Jefferson, at 5,716 feet.
My friend Mark Fenton and I are attempting what is arguably the archetypal huge dayhike, the "Death March" of New Hampshire's Presidential Range. Walking north to south, we'll cover 20 miles and about 8,500 feet of uphill, tagging all nine summits along the way, from Mt. Madison to Mt. Pierce, including the Northeast's highest, 6,288-foot Mt. Washington. Continue reading →
← Older posts
Newer posts →