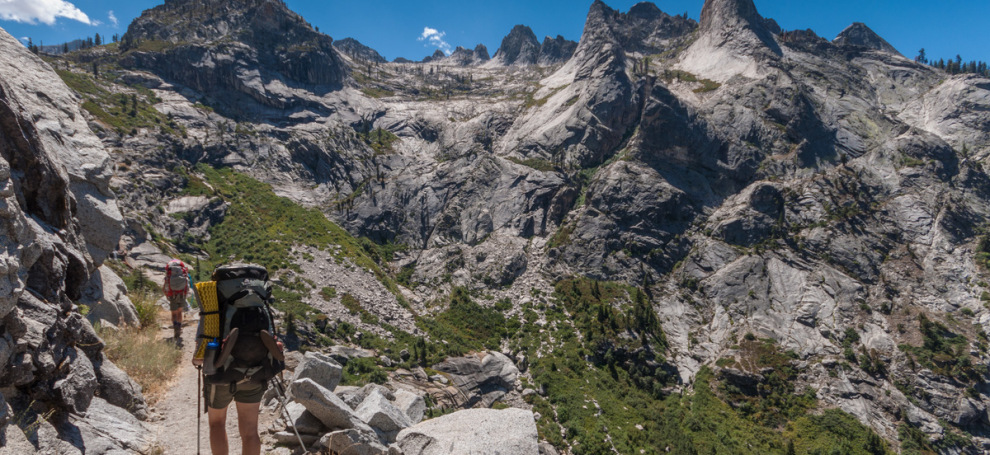 Featured
Jagged peaks, crystalline lakes, giant sequoias, and some of the most amazing campsites in America—that's what you find on this big loop through Sequoia National Park.
Backpacking Sequoia National Park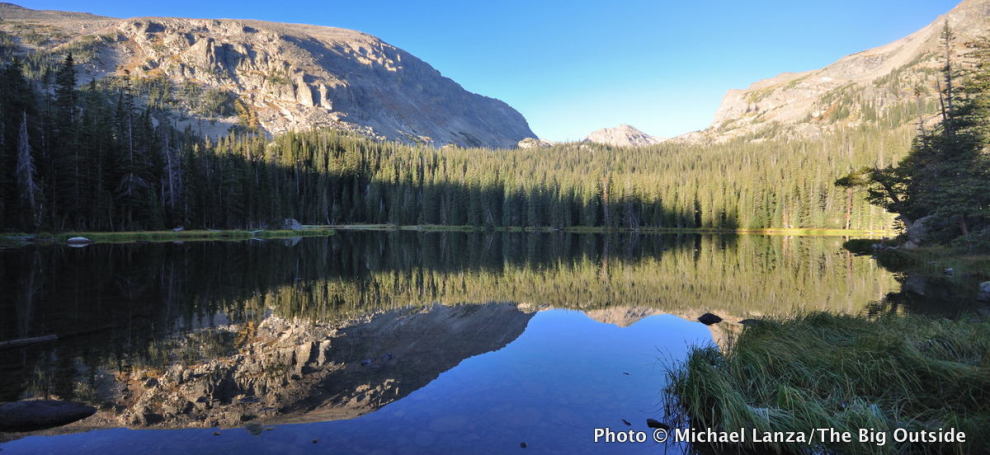 Featured
Sometimes a backpacking trip with kids starts all wrong—and ends all right. The 5 rules about getting kids outdoors that I broke in Rocky Mountain National Park.
Backpacking Rocky Mountain National Park
October 15, 2014
Hi, Michael,
I found your blog through your "5 Perfect (Big) Days in Glacier National Park" post–fantastic-sounding hikes. If you have some time, I was looking for advice for an upcoming trip. I am traveling to Great Falls, Montana, soon for work, and I'll have one day to explore Glacier National Park: Friday, Oct. 17. Of course one day is not enough, but these are my circumstances. Anyway, my main question: What would you recommend for an eager hiker with one day to spend in paradise? Are there trails with a high wow-factor you can recommend that are likely to be open, even if the high country is snowed in? Continue reading →
Compression Apparel
Bioskin Compression Shorts
$95, 7 oz. (medium)
Sizes: S-XXL
Bioskin Calf Skin Sleeves
$65/pair, $35/one, 3 oz. (XL pair)
Sizes: S-XXL (The size range fits calves with a widest-point circumference of 11 to 20 ins.)
bioskin.com
Opedix Knee-Tec Tights
$225, 10 oz. (men's medium)
Sizes: men's S-XXL, women's XS-XL
opedix.com
Well into the descent off 9,860-foot McGown Peak in Idaho's Sawtooths—a dayhike of about 11 miles and more than 3,300 vertical feet, mostly off-trail with 1,000 feet of third-class scrambling and steep scree running—I turned to my climbing partner and said, "My legs feel great." I'd like to believe that's because I'm in such incredible physical condition that climbing a rugged peak does not even begin to fatigue my leg muscles. But the reason I felt so fresh at that point was because of what I was wearing below the waist: Opedix Knee-Tec Tights. I've been using compression apparel—shorts, tights, socks, and calf sleeves—for a few years, and I've found I can trail run and hike farther before getting tired, and feel better that evening and the next day. Clothing that does that almost seems like cheating—but I'll take any advantage I can find. Continue reading →
October 13, 2014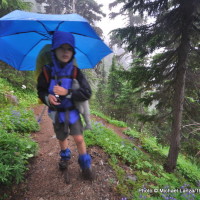 By Michael Lanza
There are only three guarantees in life: death, taxes, and getting rained on when dayhiking or backpacking. As we all know, wet clothing conducts heat away from your body, making you colder. And simply donning rain shells may make you so warm that you sweat a lot, thus getting wet from the inside rather than the outside.
Staying as dry as possible while on the trail or in camp is key to staying warm in the backcountry when the weather turns wet—especially in temperatures below around 60° F and in wind, which swiftly chills your body. Follow these tips for a much more comfortable and pleasant backcountry adventure—even when the weather doesn't cooperate.
October 8, 2014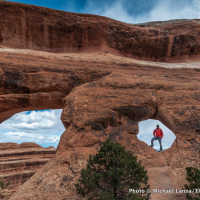 Hi Michael,
I've been a fan of your blog for a while now, and I really enjoy it. I've got three boys that range from 16 to six, so finding things to do that all three can enjoy is a bit of a challenge. My wife and I are in the planning stages of a two-week trip next year out West. We're looking at trip starting right before Memorial Day and then running though the 15th of June. We're thinking of flying out to Denver and using that as a start/stop point for trips out to Rocky Mountain National Park, Yellowstone, etc. The only concern that I have is that it's a little early in the year and there's going to be snow still around, limiting some of our hiking options. Another thought I'd had was to head to Mesa Verde and see that park. Any suggestions about weather or options I'm missing? Continue reading →
October 7, 2014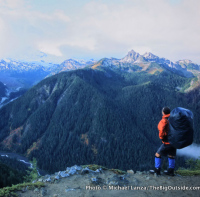 By Michael Lanza
"There's absolutely no one out here."
I was just a few hours into a solo backpacking trip around Mount Rainier National Park's 32.8-mile Northern Loop when that realization hit me. It was a cool, clear day in October 2003. None of my usual hiking partners had been available to join me. So I decided to do the trip alone, something I've done more times than I could count and felt comfortable with. I had no idea that this time I'd face the kind of situation that solo hikers think about but can never anticipate: a threat that shrinks the margin of safety in the wilderness down to nothing. Continue reading →
← Older posts
Newer posts →