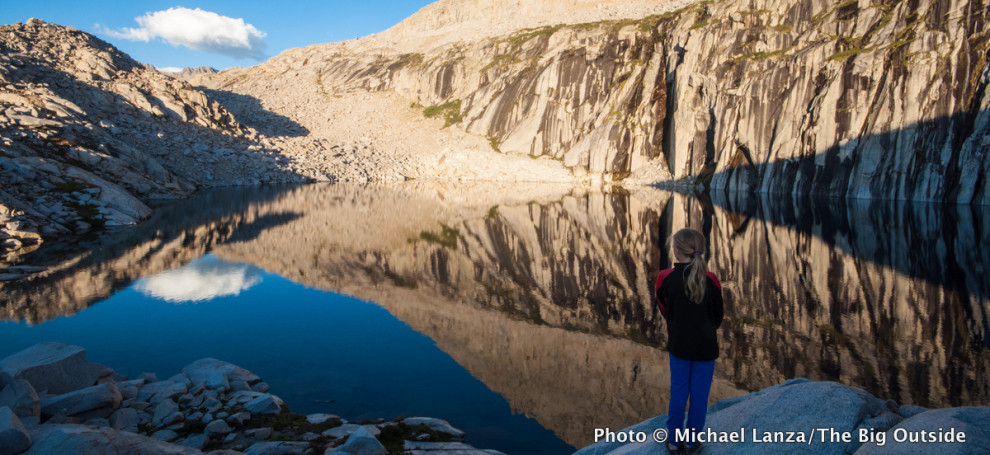 Featured
Is Sequoia National Park on your to-do list? From backcountry sequoia trees to high, jagged peaks and glassy alpine lakes, this was one of my most photogenic trips ever.
Backpacking Sequoia National Park
Featured
The Spider Gap-Buck Creek Pass Loop in Washington's Glacier Peak Wilderness harbors big scenery—like Image Lake—and big adventure. See why I love the North Cascades region.
Exploring the Glacier Peak Wilderness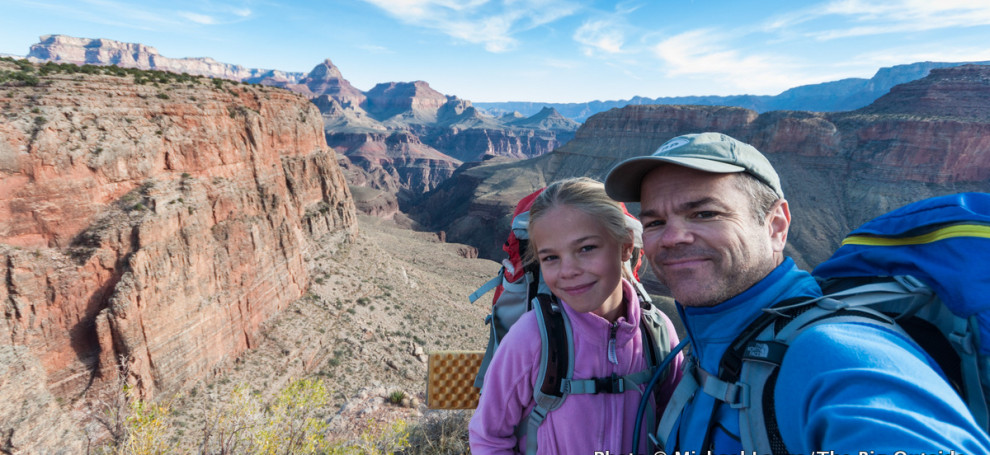 Featured
Why I take regular father-son and father-daughter outdoor adventures—and how my kids look forward to it as much as I do.
Boy Trip, Girl Trip
September 4, 2014
Hi Michael,
I'm an avid reader of your blog and know that you're very familiar with Idaho's Sawtooth Mountains, so I was hoping you could give me some advice on either a good 3-day backpacking route or a base camp area where I could take three big day hikes from. I consider myself to be pretty fit and I have a handful of backpacking trips under my belt, so I feel comfortable putting in 10 to 15 miles per day, even over strenuous terrain. Thanks for any suggestions you can provide and for all of your informative and inspirational trip reports.
Will
Brighton, MA Continue reading →
September 3, 2014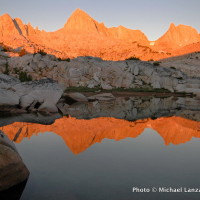 By Michael Lanza
Today marks the 50th anniversary of President Lyndon B. Johnson signing The Wilderness Act, the law that codified the 19th-century conservationist John Muir's vision of preserving pristine chunks of our nation's most beautiful mountains, canyons, deserts, forests, grasslands, seashores, and other landscapes. What better way to celebrate, I figured, than with a photo gallery from the High Sierra wilderness named for Muir—which happens to be the wilderness where I shot the banner photo that appears at the top of this blog. Continue reading →
September 1, 2014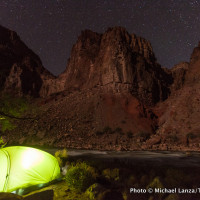 Hi Michael,
I recently found your blog while planning a trip to Grand Teton and Yellowstone, and have devoured it in its entirety over the past few months. While reading I mainly lamented living in the mostly boring Midwest, with poor access to the prime backpacking spots you describe. Well, as luck would have it my partner just got a job in Phoenix, AZ, so we two flatlanders will now be a short drive from the Grand Canyon, and accessible to Canyonlands, Arches, and much more. My question for you: what backpacking trips would you most recommend as first priorities for two reasonably fit, decently equipped people new to the Phoenix area? Continue reading →
August 27, 2014
By Michael Lanza
I stare at the backpack on the ground in front of me. At 85 liters, with every milliliter of it stuffed with about 60 pounds of gear and food, it looks like something that should be lowered by a crane into a container ship rather than attached to a person's back. If it had legs, teeth, and an appetite for meat, I wouldn't stand a chance. Continue reading →
Trekking Poles
Black Diamond Trail Pro Shock
$140, 1 lb. 5 oz.
Length: 27 to 55 ins./68 to 140 cm, collapsed length 27 ins./68 cm
blackdiamondequipment.com
On a 13.5-hour, roughly 18-mile, mostly off-trail dayhike in Idaho's Sawtooth Mountains in July, I encountered the kind of terrain that makes a hiker wonder why humans ever thought walking upright was a good idea: steep, sliding scree, talus, firm snow that was slick on its surface, exposed ledges carpeted in sand and pebbles, and several thousand vertical feet of up and down on severely angled earth. It was the sort of day where you'd appreciate having four legs—or, short of that, a pair of sturdy, reliable trekking poles, which is why I was glad I had BD's Trail Pro Shock with me. Continue reading →
← Older posts
Newer posts →