Featured
The summit ridge of Clouds Rest is just the start of an amazing, 65-mile backpacking trip south of Tuolumne Meadows in Yosemite. Click here and start dreaming.
Best of Yosemite Backpacking, Part 1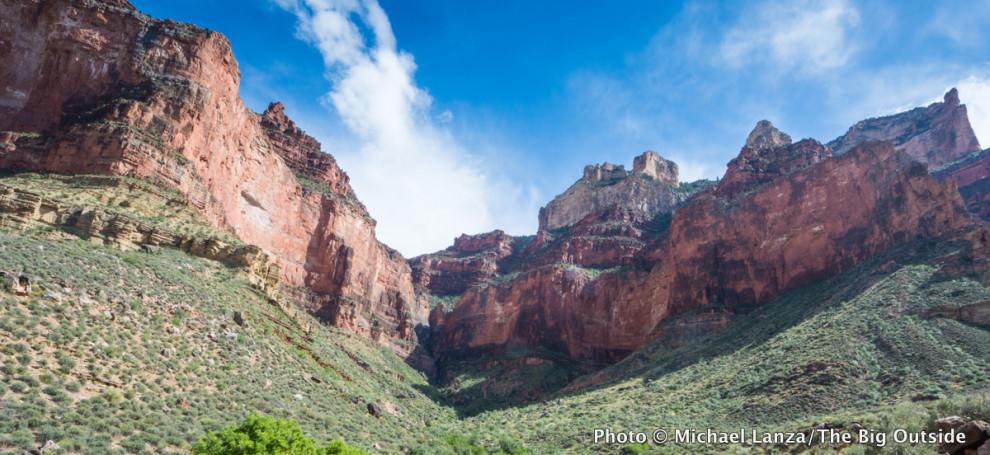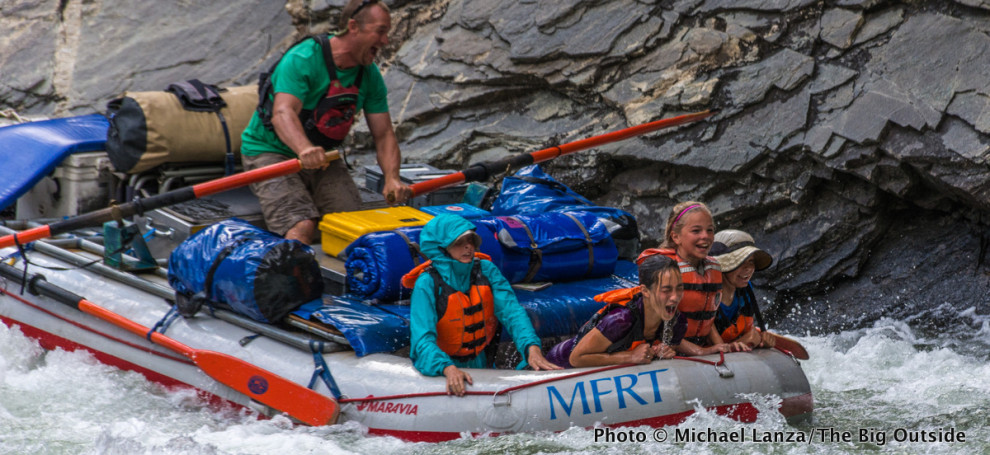 Featured
Big adventure, big scenery, big wilderness—and big fun. That's what a six-day rafting trip down Idaho's Middle Fork Salmon River is like. Read on.
Rafting the Middle Fork Salmon River
Ultralight Headlamp
Vitchelo V800
$50, 3 oz. (with 3 AAA batteries, included)
store.vitchelo.com
On dark nights and early mornings from New Hampshire's Presidential Range to Idaho's Boise Mountains and New Zealand's Kepler and Dusky tracks, and other trips, I needed a headlamp that was very light, reliable, versatile, and above all, bright. Vitchelo's V800 met all of those standards, plus proved itself to be reliable and distinctly simple to use. Continue reading →
October 1, 2015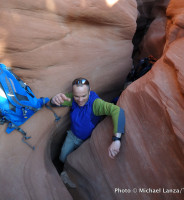 By Michael Lanza
Send four kids age 10 to 12 through a tight, slot canyon where they have to pull themselves over short pour-offs, duck through natural arches, and twist and contort their bodies to squeeze between wildly curved walls that frequently narrow to just inches wide, and they hardly stop gushing about it. "Wow, this is so cool!" "That's amazing!" "Awesome!" We heard a lot of that when my friend Justin Hayes and I hiked Peek-a-Boo Gulch and Spooky Gulch in southern Utah's Grand Staircase-Escalante National Monument with our kids. Watch this video and you'll see why. Continue reading →
Rain Jacket
REI Motility Jacket
$169, 1 lb. 2 oz. (men's medium)
Sizes: men's S-XL, women's XS-XL
rei.com
There are, quite literally, few environments in the world wetter than New Zealand's Fiordland National Park: It receives upwards of 400 inches of rain a year. (Fun fact: That's 10 times more than Seattle.) To me, that means there are few places on the planet better for testing a rain jacket. I took the Motility Jacket on a four-day trek of Fiordland's famously wet, muddy, and rugged Dusky Track, and a dayhike to Gertrude Saddle above Milford Sound, where plenty of rain mixed with lots of exertion on my part provided an excellent measure of this well-priced, waterproof-breathable rain jacket. Continue reading →
September 29, 2015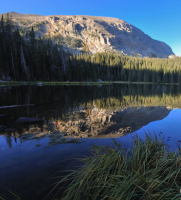 By Michael Lanza
"I'm dying!" my son, Nate, bellowed to the entire forest in the Wild Basin of Colorado's Rocky Mountain National Park. "This pack is too heavy!" We were just 30 minutes up the trail at the outset of a three-day backpacking trip. It was a trip that seemed like an unmitigated disaster for the first two days—then morphed into an adventure my kids remember fondly, and that helped expand their outdoor interests.
For me, those three days in Rocky serve as a reminder about the many ways you can do it wrong when taking kids outdoors, but how simple and easy it is to make it right. Continue reading →
September 28, 2015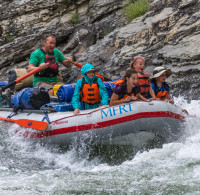 By Michael Lanza
Standing on the rocky bank of Idaho's Middle Fork of the Salmon River, deep within the second-largest U.S. wilderness outside Alaska, my 14-year-old son, Nate, and I look down at the foaming, frothing, spitting energy of Marble Rapid—the first big whitewater of our six-day rafting and kayaking trip down one of the world's premier wilderness rivers. One of our guides, Matt Leidecker, points to the rapid's entrance, where the river makes a hard, 90-degree right turn at a "hole," a depression where the roaring current recirculates powerfully enough to toss a person in a kayak around like a bathtub toy. "I've seen that hole keep kayaks," he warns us. Continue reading →
← Older posts
Newer posts →