Featured
The summit ridge of Clouds Rest is just the start of an amazing, 65-mile backpacking trip south of Tuolumne Meadows in Yosemite. Click here and start dreaming.
Best of Yosemite Backpacking, Part 1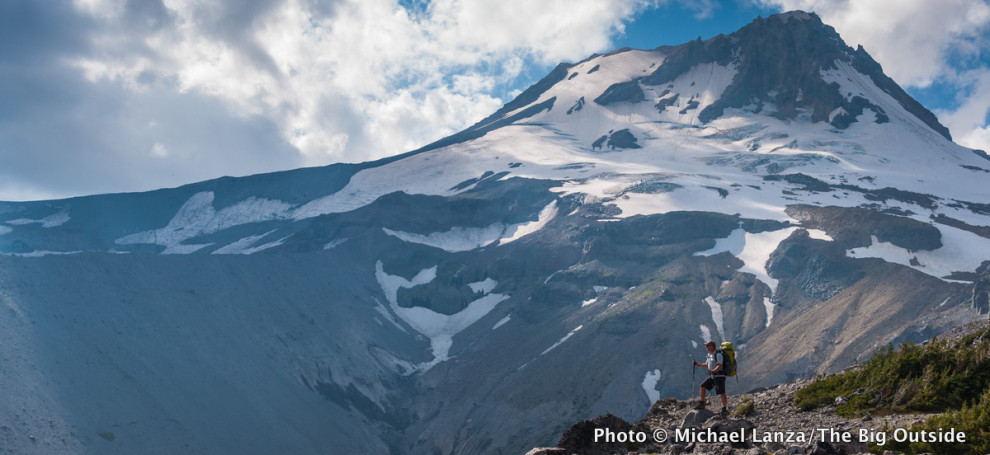 Featured
The 41-mile Timberline Trail around Oregon's Mount Hood delivers top scenery, big adventures, and a few surprises. Read this story and see for yourself.
Backpacking Around Mount Hood
August 25, 2015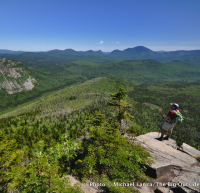 Hello Michael,
I am a college student at Franklin Pierce University, and I have a couple questions I'd like to ask you. I have been enjoying your articles and website and your latest book, Before They're Gone, and really appreciate the work and writing that you create! I am also an enthusiastic adventurer and love doing much smaller excursions, but I am looking to tackle longer, more rigorous hikes. I was wondering if you had any suggestions for backpacking trips and dayhikes in New England. Continue reading →
August 24, 2015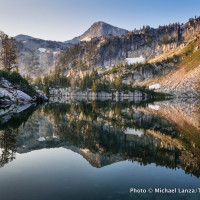 By Michael Lanza
Forget for a moment where you are while hiking in the Eagle Cap Wilderness, and you might look around and mistake the sharply angled, granite peaks and crystal-clear lakes for the High Sierra. But in the Eagle Cap, which occupies a big chunk of the Wallowa Mountains of northeastern Oregon, you won't find the Sierra's crowds (except in a few, popular corners like the Lakes Basin on nice summer weekends) or competition for backcountry permits. As you'll see in this photo gallery, it's well worth carving out a long weekend or a week in summer or early fall to explore this place with a backpack. Continue reading →
August 23, 2015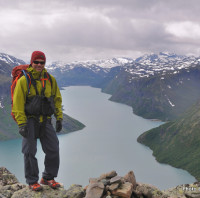 By Michael Lanza
Wonder why I'm smiling in the above photo? Well, sure, two friends and I were hiking the incredibly scenic Besseggen Ridge in Norway's Jotunheimen National Park; that had something to do with it. But the other big factor was that I was comfortable—and how well my pack carried had a lot to do with that. And how I loaded it greatly affected how well it carried on my back. In this four-minute video, I'll show you how to properly load a backpack to make your trail miles much more enjoyable. Continue reading →
Ultralight Tent
Sierra Designs Tensegrity 2 FL
$390, 2 lbs. 10 oz. (without the included stuff sack and nine sturdy stakes, which are needed to pitch the tent)
sierradesigns.com
When I first saw this tent displayed at the Outdoor Retailer trade show a year ago, I wanted to test it in the backcountry. The whole concept behind SD's new Tensegrity line intriguingly throws out the playbook on what backpacking tents are supposed to look like: Gone are the inward sloping walls, traditional vestibules, and poles, all with the goal of making a shelter that's not just lighter but more functional. I took the Tensegrity 2 FL on a six-day rafting trip down Idaho's Middle Fork of the Salmon River—and mostly liked what I saw in this unusual shelter. Continue reading →
August 20, 2015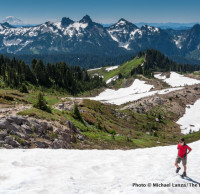 Michael,
I just discovered your site, really enjoying it. Great book, I bought it from a small bookshop in Lincoln, N.H., called the Mountain Wanderer. We are on are way out to the Pacific NW for a week. We are looking for some ideas on dayhikes and one-night backpacks in the North Cascades and some dayhikes in Mount Rainier National Park.
Look forward to your stories in Backpacker. Thanks in advance for your help.
Fred and Linda
Tewksbury, MA Continue reading →
← Older posts
Newer posts →