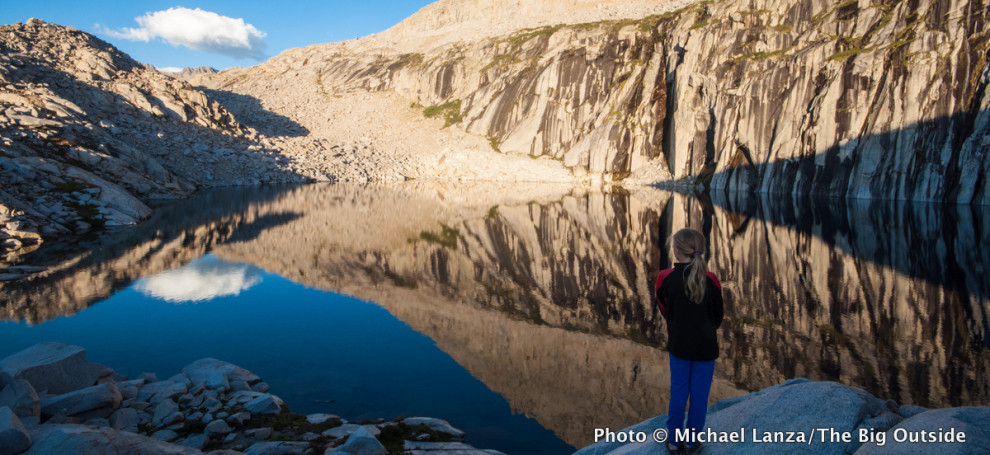 Featured
Is Sequoia National Park on your to-do list? From backcountry sequoia trees to high, jagged peaks and glassy alpine lakes, this was one of my most photogenic trips ever.
Backpacking Sequoia National Park
Featured
The Spider Gap-Buck Creek Pass Loop in Washington's Glacier Peak Wilderness harbors big scenery—like Image Lake—and big adventure. See why I love the North Cascades region.
Exploring the Glacier Peak Wilderness
Backpack
Osprey Exos 58
$220, 55L/3,356 c.i., 2 lbs. 8 oz. (small, fits torsos 16-19 ins.)
Sizes: unisex S-L (M 58L/3,539 c.i., fits torsos 18-21 ins., L 61L/3,722 c.i., fits torsos 21-23 ins.)
ospreypacks.com
When Osprey introduced the Exos pack series in 2008, it immediately became a leader—and helped redefine how we think about backpacking. It showed us that a backpack weighing under three pounds can serve the needs of everyone from weekenders to longer-distance backpackers and thru-hikers, and it gave ultralighters an option to the minimalist rucksacks that fill that category (which are "minimalist" both in weight and comfort). As a fan of the original Exos packs, I took the new Exos 58 out on recent four-day, 85-mile backpacking trip in northern Yosemite National Park, and a seven-day, hut-to-hut trek on the Alta Via 2 through Italy's Dolomites in July, and concluded that Osprey has taken something that was very good and made it lighter and better. Continue reading →
September 17, 2014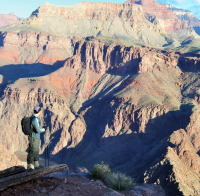 [Note: Both reader questions below are similar, so I combined them into one post.]
Michael,
I recently came across your website. It's a fantastic resource—thank you!
I am looking for a breathable (i.e., not waterproof) shoe for long, fast dayhikes (with occasional downhill running) on rough, rocky terrain (on and off-trail). Reasonable performance on third-, fourth-, and low fifth-class terrain is a bonus, but 95 percent of the shoe's use will be on rough, non-technical terrain. The two main shoes I was considering were the Salewa Firetail EVO and the La Sportiva Ultra Raptor. You give both of these shoes high praise, for similar applications (e.g. 22-mile, 5,000-foot vertical hike with the Firetails; 28-mile, 8,000-foot vertical hike with the Raptors). Which do you prefer? Which do you think would be best for my intended applications? Are there other shoes you think I should consider? Continue reading →
September 9, 2014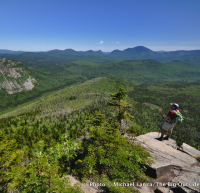 Hello Michael,
I am a college student at Franklin Pierce University, and I have a couple questions I'd like to ask you. I have been enjoying your articles and website and your latest book, Before They're Gone, and really appreciate the work and writing that you create! I am also an enthusiastic adventurer and love doing much smaller excursions, but I am looking to tackle longer, more rigorous hikes. I was wondering if you had any suggestions for backpacking trips and dayhikes in New England. Continue reading →
Kids Boots
Vasque Breeze 2.0
$80, 1 lb. 10 oz. (youth 6)
Sizes: kids 10-13, youth 1-6
vasque.com
Finding boots for kids that not only look like adult boots, but are also really built like high-quality adults boots, can be like looking for an honest man in our nation's capitol. So I was especially pleased with how well the kids' Breeze 2.0 performed when my 13-year-old son wore them for more than a week of trekking hut to hut through Italy's rugged Dolomite Mountains, encountering a full range of conditions: rain, mud, puddles, and snow. Continue reading →
September 4, 2014
Hi Michael,
I'm an avid reader of your blog and know that you're very familiar with Idaho's Sawtooth Mountains, so I was hoping you could give me some advice on either a good 3-day backpacking route or a base camp area where I could take three big day hikes from. I consider myself to be pretty fit and I have a handful of backpacking trips under my belt, so I feel comfortable putting in 10 to 15 miles per day, even over strenuous terrain. Thanks for any suggestions you can provide and for all of your informative and inspirational trip reports.
Will
Brighton, MA Continue reading →
← Older posts
Newer posts →