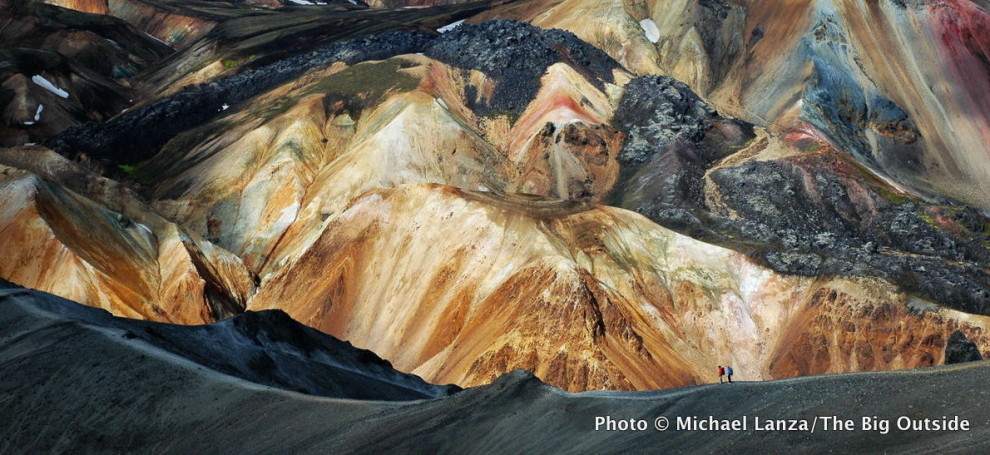 Featured
Got an all-time favorite adventure? I have 10 of them (including this one in Iceland). See a photo gallery from my favorite trips ever.
My Top 10 Adventures… Ever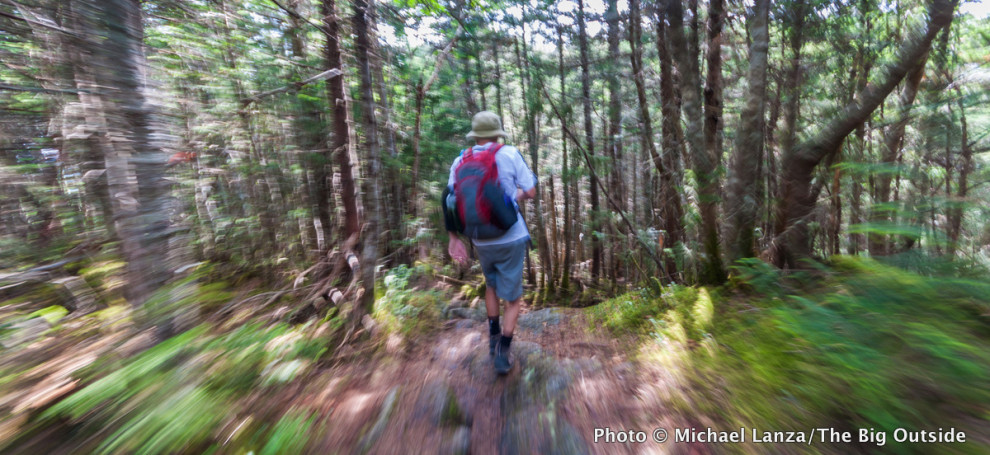 Featured
What happens when two 50something dudes and three teenagers attempt a very rugged, 20-mile dayhike in New Hampshire's White Mountains? Read on.
A Big Day in the White Mountains
Featured
Idaho's Sawtooths are known for hundreds of gorgeous lakes, but three of the best are Alice, Hell Roaring, and Imogene. See for yourself in this story.
Jewels of the Sawtooth Mountains
June 30, 2015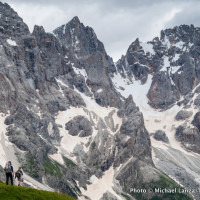 By Michael Lanza
My family's weeklong, hut-to-hut trek through northern Italy's Dolomite Mountains started out with mind-blowing scenery, and each day seemed to bring even better views than the day before. On our fifth day, which began with a cable-car ride up one mountain, we walked a trail below the sheer limestone cliffs of a group of peaks known as the Pale di San Martino, in Paneveggio Pale di San Martino Nature Park.
Continue reading →
June 29, 2015
By Michael Lanza
Like anyone who runs a blog and website, I keep track of which stories generate the most interest among my readers—including which destinations and outdoor adventures they most want to read about. And I realize that you, my readers, may be curious to know what other visitors to The Big Outside are reading. Using my blog's current analytics data, I produced this top 10 list of the most-read stories about trips I've taken, with a link to each full story at The Big Outside.
I have to say, it's a pretty darn good list of adventure trips. Read on and see for yourself.
June 28, 2015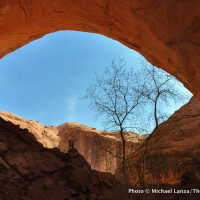 Just as good gear helps me enjoy backcountry trips more, I've always made sure my kids had good-quality gear, so they would want to go backpacking again. With the Ace series of backpacks built for a huge range of children's body sizes—from the youngest you'd want to put a pack on to bigger teenagers—Osprey has just made it a little easier to turn your child into a backpacker. And right now, you can win any one of three models of Osprey Ace kids backpack, valued at $140 to $180, in my giveaway at The Big Outside. Continue reading →
Daypack
Marmot Aquifer 24
$129, 14L/1,465 c.i., 1 lb. 11 oz, (without Hydrapak reservoir, included)
One size
marmot.com
Wear a daypack for enough hours and you will know—maybe better than you want to—whether you love it, like it, or might chuck it off a cliff. I hauled Marmot's Aquifer 24 hydration pack on a couple of ultra-hikes on opposite ends of the country, in very different terrain and climates: a 17-mile, 6,800-foot, 15-hour, June dayhike over four summits in the Northern Presidential Range in New Hampshire, and a 25-mile, roughly 4,000-foot, 12-hour, late-May dayhike off the South Rim of the Grand Canyon, to take a full measure of the Aquifer's comfort and functionality. Continue reading →
← Older posts
Newer posts →