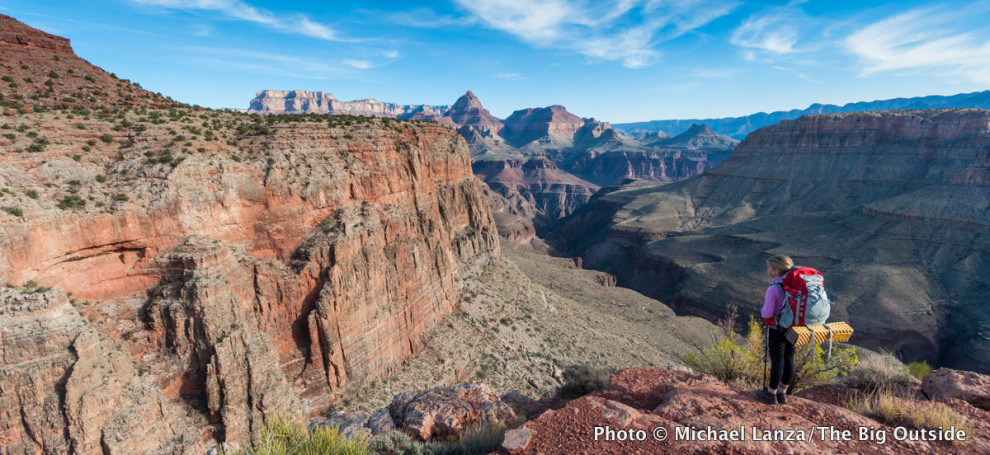 Featured
How does the Grand Canyon look through the eyes of a 10-year-old? A rugged and gorgeous, father-daughter backpacking trip from the New Hance Trail to the South Kaibab offers perspective.
Backpacking the Grand Canyon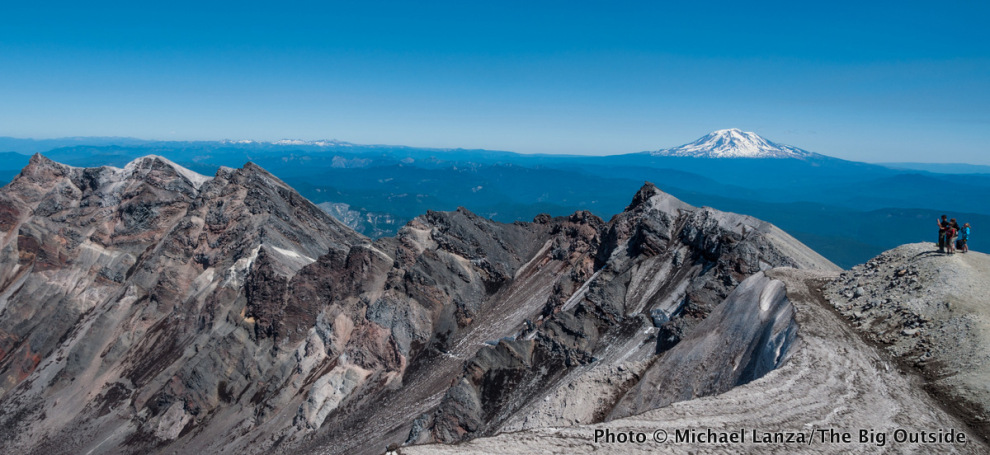 Featured
My kids have logged many miles and many outdoor adventures in numerous U.S. national parks and wildernesses. These are our 10 best.
My Top 10 Family Adventures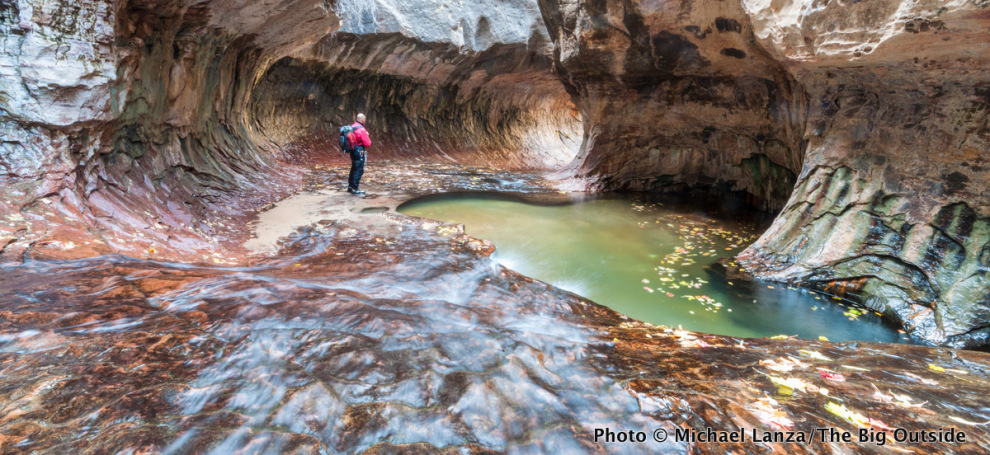 Featured
From Yosemite, the Sawtooths, and Italy's Dolomites, to three southern Utah parks, Arches, Canyonlands, and Zion (this photo), and other trips, here are 10 favorite photos from my 2014 adventures.
10 Favorite Photos From 2014 Adventures
By Michael Lanza
Other than my home page, the page viewed most often at The Big Outside is my Gear Reviews category—and individual gear reviews consistently rank among the most-viewed pages at my blog. This made me wonder: Which reviews are the most popular with you, The Big Outside's readers? After going through my blog's analytics data, I produced this top 10 list of the most-read gear reviews at this website, listed in ascending order (with the product name linked to my original review). I think you'll find this list helpful whether you're shopping for a gift for someone, or just looking for specific items and wondering what's popular with your fellow outdoor enthusiasts and fans of The Big Outside.
December 9, 2014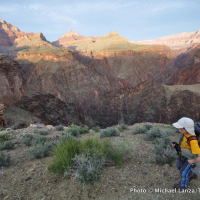 Dear Michael,
My wife and I take our kids to Ketchum every summer and became fans of your site by finding your great recommendations and tips for the White Cloud Mountains. We are now planning a trip for our kids' spring break beginning of April 2015 to the Grand Canyon. Our kids are 13 and 14 and are accustomed to multi-day backcountry hikes in the White Clouds and Sawtooths, with 2000+-foot elevation gains. We were seriously considering your suggested four-day trip east to west from Grandview Point to the South Kaibab Trail, but I just noticed that you have also recommended that to someone else on your Ask Me section in response to a request for a "big dayhike." We don't want to kill ourselves with an unreasonable pace, but I don't want to allocate four days for a trip that my kids could reasonably do in two or three. Do you have any advice for what might be the best way to do this, or whether there is an alternate route you would suggest?
December 7, 2014
By Michael Lanza
It's that time of year again, when you're shopping for the right something for a special someone… or you want to give a special someone the right suggestions for a gift for you. Either way, check out my annual list of top 25 favorite new pieces of outdoor gear and apparel, with links to my original reviews of these jackets, packs, boots, tents, and other gear. Continue reading →
Winter Jacket and Pants
Patagonia Knifeblade Jacket
$379, 1 lb. 2 oz. (men's medium)
Sizes: men's XS-XL, women's XS-L
Patagonia Knifeblade Pants
$299, 1 lb. 1 oz. (men's small)
Sizes: men's XS-XL, women's XS-L
patagonia.com
Skiing up Pilot Peak in Idaho's Boise Mountains, on a day of clouds, light snow and wind, and temperatures just below freezing, I kept my jacket on—something I almost never do when skiing uphill (unless it's much colder), because I invariably work up a good sweat. And I did it repeatedly, because of the breathability of my Knifeblade Jacket, which moves moisture so efficiently that it never got more than slightly damp inside. I'm updating this review because the Knifeblade once again impressed me so much on that recent day of backcountry skiing. Continue reading →
December 4, 2014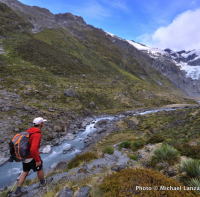 Hi Mike,
My buddy Nolan and I are backpacking the Te Araroa Trail in New Zealand starting in January, and I've got a few gear questions I'd like to ask you. We're just graduating high school and will be selling ourselves into slavery for the next six months to make money for this trip, so we're certainly on a budget but I think we can still afford the middle/lower end of the high-end gear spectrum. We'll be in hostels/huts about a quarter of the time. Continue reading →
← Older posts
Newer posts →