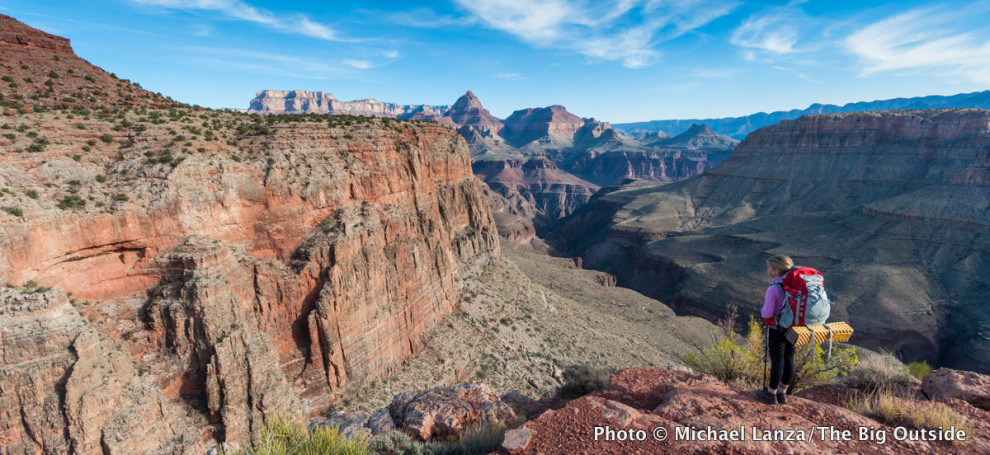 Featured
How does the Grand Canyon look through the eyes of a 10-year-old? A rugged and gorgeous, father-daughter backpacking trip from the New Hance Trail to the South Kaibab offers perspective.
Backpacking the Grand Canyon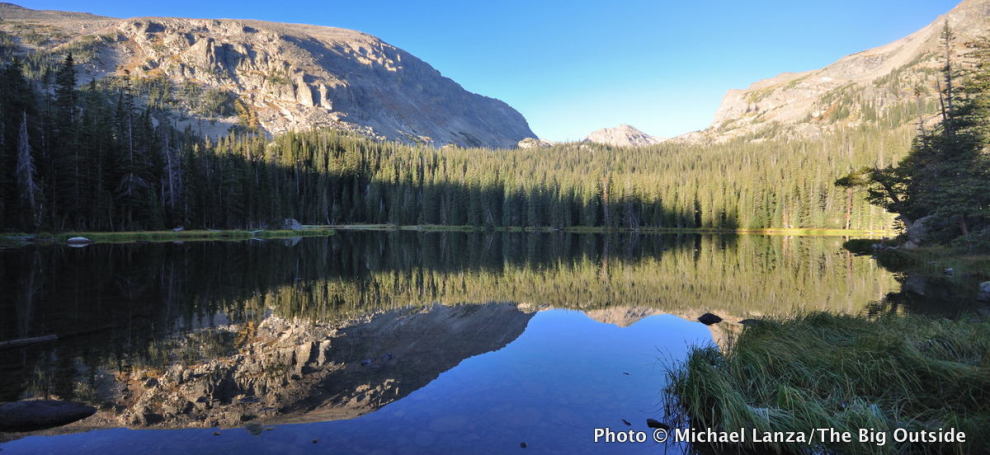 Featured
Sometimes a backpacking trip with kids starts all wrong—and ends all right. The 5 rules about getting kids outdoors that I broke in Rocky Mountain National Park.
Backpacking Rocky Mountain National Park
Hiking/Scrambling Shoes
Five Ten Camp Four
$150, 1 lb. 13 oz. (US men's 9)
Sizes: men's 4-13, women's 5-11
Five Ten Camp Four Mid
$170, 2 lbs. (US men's 9)
Sizes: men's 4-13
fiveten.com
Whether on rugged, rocky trails or off-trail, some hikes demand more from footwear. On a 13.5-hour, roughly 18-mile, mostly off-trail dayhike with about 7,000 feet of vertical gain and loss in Idaho's Sawtooth Mountains in July, I needed shoes with sticky soles for scrambling steep rock, but also good traction on every possible mountain surface from sand and scree to snow. Plus, I wanted solid protection for my feet and comfort for walking many hours. The Camp Four Mid delivered on all counts that day, as did the low-cut version on similar terrain when hiking to climbing routes in Idaho's Castle Rocks State Park. Continue reading →
November 12, 2014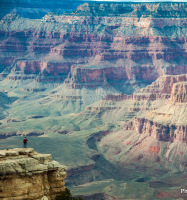 Hi Michael:
During the second week of November, a buddy and I are considering a rim or river to rim hike in the Grand Canyon. We are planning to descend South Kaibab Trail, walk along River Trail, and ascend via Bright Angel Trail. Plan would be to start early and complete the hike in the same day. We will carry survival gear. Neither of us has been to the GC. One of us is very experienced (and in excellent physical condition), and one of us has moderate experience (in very good physical condition).
We would appreciate your comments on hiking in November—weather, trail conditions, and anything else that may assist us. We both prefer not to hike in the wet, and neither of us wants anything to do with snow! Also, if November is the wrong month to do this, we would delay until next year. Continue reading →
November 11, 2014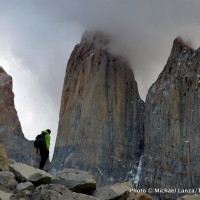 Trekking in Patagonia is on every serious hiker's wish list. Tag two classic treks in one two-week visit: See the world-famous granite spires of Chile's Torres del Paine National Park (photo above), then hop a short flight down to the tip of South America for one of the most remote, rarely hiked, and challenging treks in the world, the Dientes Circuit (below). The season for these Southern Hemisphere adventures is around the corner. Continue reading →
November 6, 2014
Michael,
I purchased a Mountainsmith Apex 80 before I knew anything about buying packs. I love the pack, but I recently ended up carrying 45 lbs. for the first time, and the pack refused to stay on my hips. I took it into my local REI and it turns out the pack is too large for me. My torso is 17 inches and the pack starts at 18 inches. I have read through every backpack review on your site (they were very informative) and have narrowed down my replacements, and would like your advice. The three on my list are: Gregory Baltoro 75, Osprey Aether 70/85 (the Xenith only fits torsos starting at 18), and the Deuter Act 75+10. I need the larger pack as the scout troop my son is with does multi-day trips, and we end up carrying all the stuff the boy's parents over-packed (plus I'm not experienced enough yet to be able to pack myself perfectly). Continue reading →
November 5, 2014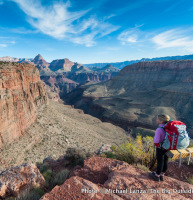 By Michael Lanza
The New Hance Trail starts out hard, and then gets really tough. The rugged footpath drops off the South Rim into the Grand Canyon like a ball rolling off a table—4,422 vertical feet in 6.5 miles from the rim to the Colorado River. Most of that relief comes in the first five miles, as the trail wiggles through more switchbacks than a squirrel racks up in a year of crossing streets. Geology magnifies the unmaintained path's grueling character: It drops over hundreds of knee-jarring, quad-jellying ledges two to three feet high, which can seem endless to someone carrying a backpack.
I imagine it seems especially endless to someone who stands barely more than four-and-a-half feet tall. Continue reading →
← Older posts
Newer posts →